First Lemmy, then Bowie, now much-loved TV and film legend Alan Rickman has died aged 69 from cancer.
Featured Image VIA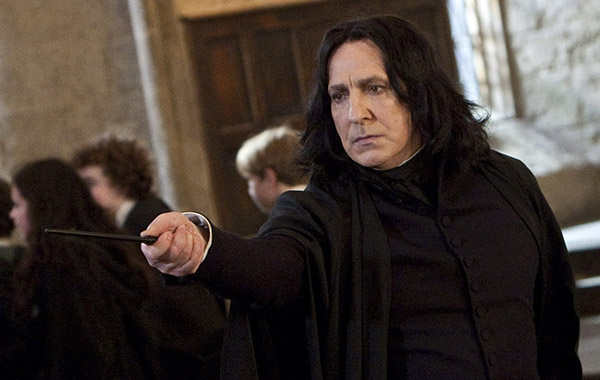 Image VIA
Rickman was most famous for his role as Professor Severus Snape in Harry Potter, though my favourite role of his was when he played the neurotic, literally dick-less angel in Dogma:
He also starred as Bruce Willis's nemesis Hans Gruber in Die Hard, and was also in Love Actually and Sweeney Todd. A joy to watch no matter how good or bad the movie he was in was.
Fuck cancer, is all you can say really. That's three legends taken from us in the space of a few weeks, all around the same age, and all fighting the same disease.
All three of these guys were heavy smokers for long periods of their lives. Yet another reason why you need to put down the cigarettes right now.