I remember a while ago when people were talking about ALON building his own city in Senegal that was going to be financed and run solely on his own cryptocurrency, but I kinda figured that it just wasn't happening because it was one of the dumbest ideas ever.
Images VIA 
Well, it turns out I was wrong after AKON managed to secure a $4.5 billion investment to continue with the project. He travelled to Mbodiene – which is around 62 miles from the capital Dakar and where construction is due to take place on the self-styled AKONCITY – on Monday and said the following:
The system back home treats them (Black Americans and others facing racial injustice) unfairly in so many different ways that you can never imagine. And they only go through it because they feel that there is no other way.

So if you're coming from America or Europe or elsewhere in the diaspora and you feel that you want to visit Africa, we want Senegal to be your first stop.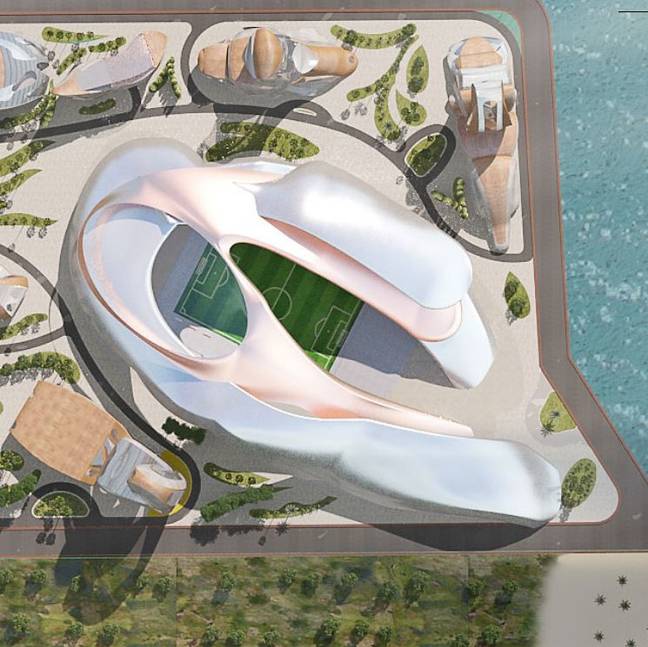 Doesn't sound like he's aiming too high there does it? Wait until you get a load of what is going to be going down in the city though, as it will feature seven different districts that sound like they're going to be completely next level:
African Culture Village: providing revenues for cultural and environmental preservation with a number of resorts and spas

Offices and Residential District: speaks for itself

Entertainment District: includes casino, stadium, and mall

Health and Safety District: with 13-storey general hospital, police station and fire station

Education District: international and national cultural, education and scientific research institutions

Technology District: designed to facilitate the production and commercialisation of advanced technologies by forging synergies among research centres, education institutions, and technology-based companies.

SENEWOOD District: the AKON Tower, a Media Tower, and four film and music studios with offices.
Not sure what SENEWOOD is supposed to mean but I'm kinda interested in the fact that AKON is getting his own tower named after him where I'm presuming he'll rule the city from a throne made of AKOIN? I'm finding it hard to fathom that AKON has somehow managed to become this important and the figurehead of the development of western Africa, but I suppose that's just where we are in 2020.
Unfortunately the city won't be finished until 2029 so it might be a while before we see how it all pans out, but even so the fact this it even seems to be going ahead in the first place is absolutely crazy to me. Can't wait to find out what happens.
For more of the same, check out when AKON was so scared of Ebola he performed inside a giant bubble. Ahead of the curve back in 2014.