Everyone wants to be a part of the mile high club, but if you're actually a flight attendant it's probably a lot easier to get your membership card. Or at least you would think it was.
Featured Image VIA 
Not so for the unknown Delta steward in this story, who has tragically lost his job after an eight minute romp with porn star Austin Wolf. Although the man wasn't on duty at the time, he was wearing his Delta uniform and this was recognised after other members of staff posted clips of the session on social media, even creating a meme out of it.
Now the man unfortunately looks set to lose his job. Another colleague said the following about the incident: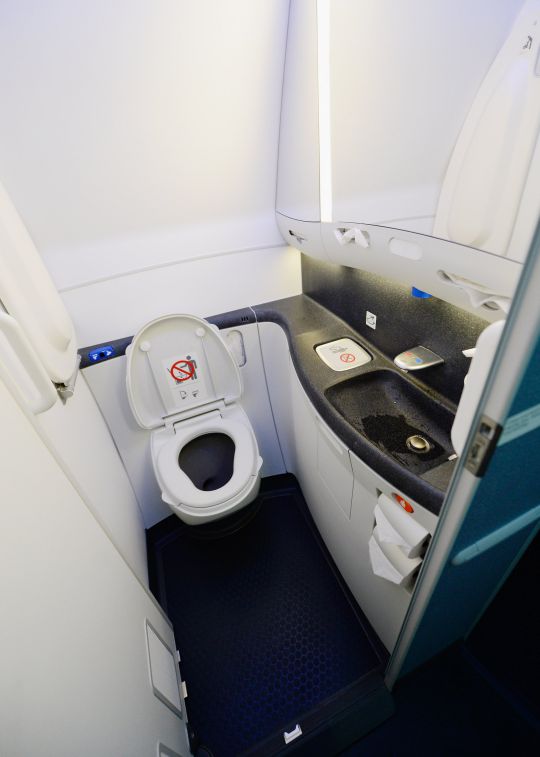 If the two guys had gone into the stall, done their thing and discreetly left it at that, maybe he would have gotten away with it.

But when the clips were posted online it spread around the airline like wildfire. Someone even put together a meme along the lines of this man's career going down the toilet.

It was such a stupid thing to do – and then to have it posted online, the poor guy must be mortified.
I mean yeah there really isn't any coming back from that is there? Kinda harsh considering from what I've read it doesn't sound like the dude had any idea he was being filmed, so it kinda sucks that he's ruined his life and possibly career for a quickie in a toilet with this dude.
From what I've read about Austin Wolf too it sounds like he'll literally have sex with anyone anywhere too, so he probably could have waited and taken him home afterwards. Doubt it was even that great a shag in that little tiny toilet as well. You've really gotta think before you make these decisions.
For more mile high sex, check out this UK girl who joined the club when her parents were on board the same flight. Legend.