There's no denying that Ready Steady Cook was one of the most exciting cooking shows out there – way better than stuff like Bake Off or Masterchef – so it was with some surprise that I found out that the last episode had aired over ten years ago and Ainsley Harriot was in talks to bring it back with none other than current celebrity chef of the moment James Martin.
Featured Image VIA 
Ainsley had this to say about the proposed comeback:
Me and James have been discussing it recently, he is at the forefront of the production side of things, and he is saying that people are talking about it.

Fingers crossed they go for it. It's a unique format and there's nothing else on TV quite like it  – it's so easy for people to follow. Me and James would do it, along with a raft of new chefs.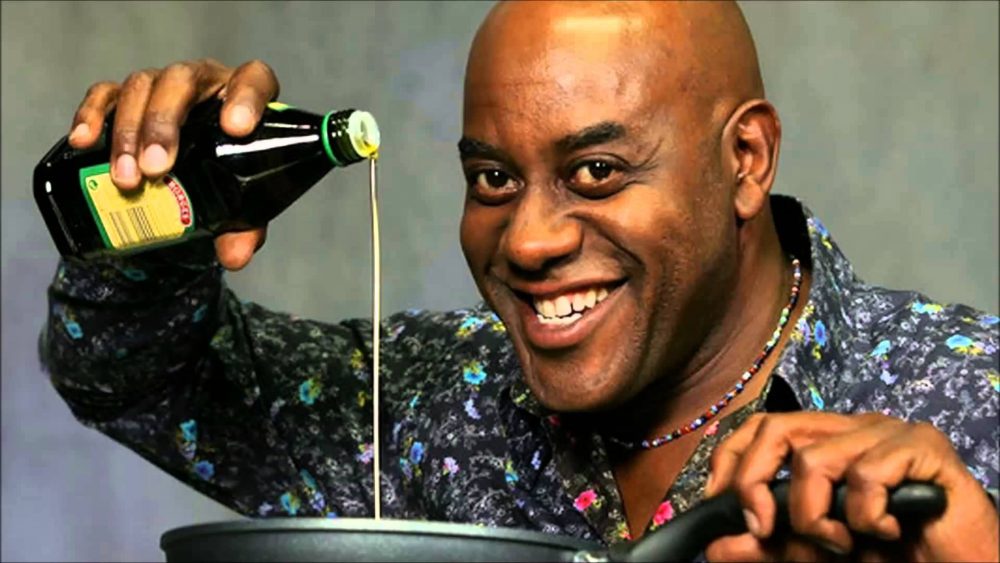 I mean I'm all for comebacks/revivals, but the sad fact is that they're never as good as what came before it – just look at The X Files or Robot Wars as proof of that. Every now and then you do get something truly awesome like Twin Peaks though, so maybe the Ready Steady Cook relaunch might surprise. With Ainsley HArriot running around grinning manically and rubbing his hands all over the place, you would think it's got a chance but one thing is defintiely for sure – the Green Peppers will always win. Just goes without saying.
For more Ainsley Harriott, check out why he's an absolute legend of our times. Well worth a click.