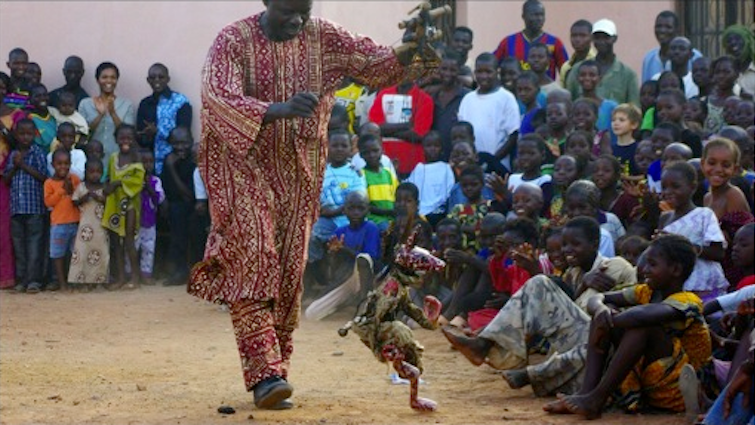 Yo bing bang wut the fvck gwan with your bad selves on this glorious Friday? I for one am extremely chilled and ready for the weekend ahead. I have nothing planned which seems to always turn out to be the best/craziest kinda weekends, so when I woke up to find this absolute gem of a video in my inbox I was more than double whammy happy.
After the standard Friday morning procedures were completed (wake, roll, toke) I opened my inbox and came across this video from Gaby (thanks Gaby).
I was pretty sceptical about the title to begin with, I mean claiming to be 'Africa's Best Puppeteer' is shooting pretty high. Although I've never seen an African puppeteer before I'm sure there are a fair few of them out there doing their thing, so to claim you're #1 would mean you'd have to be totally sick at being an African puppeteer. You know what though? This dude totally fvcking smashes it and I'm pretty confident he is actually Africa's best puppeteer, just wait till you see the way he moves his two puppets to the riddim that's playing in the background and the way the girl puppeteer starts to dry hump the dude's leg in the crowd. I'm sure I spot a bit of puppeteer daggering thrown in the mix too. All hair Africa's best puppeteer.
☛ Read Next: Lil Wayne Rips On Lawyer In Leaked Footage
Check it:
[yframe url='http://www.youtube.com/watch?v=IRtBomXWRE0′]