Great news to take you into the weekend – Adrian Chiles has been sacked with immediate effect as ITV's football host, which means we'll no longer have to put up with his dreary attempts at humour or understanding of the game when we're trying to watch some otherwise incredible Champion's League action.
A guy called Mark Pougatch is set to step in and take the reigns for ITV's next live Champion's League game between PSG and Chelsea next month, which should be a cracker and is bound to be even better now that Chiles won't have anything to do with it. I'm not sure who Pougatch even is, but here's a picture of him. Apparently he's not the most charismatic guy in the world but hey, there's no way he can be more annoying than Adrian Chiles right? Right? Here's hoping.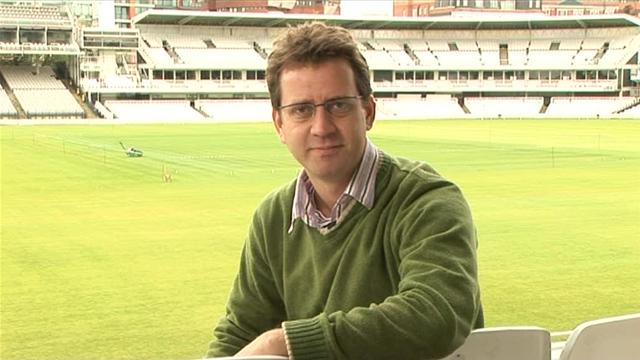 Pougatch said the following:
I am absolutely delighted to be joining ITV and to be given this great opportunity.

I'm looking forward to working with ITV's talented pool of commentators and pundits on some of the very best football there is.
That might come to a surprise to many reading this as some of the ITV pundits are absolutely terrible, although it is worth noting that Andy Townsend has also recently left by mutual consent. It seems like ITV are really trying to pull their finger out and listen to what people want when it comes to their football coverage.
ITV won't comment on the reasons for Chiles's departure but we can only assume that it's because he was one of the most annoying people in history. In fact, in our analysis he even came out worse off than Mark Lawrenson. It might also have something to do with the fact that they've lost out on the right to screen live Champions League games to BT Sport next season so will likely be cutting costs – Chiles was on a cool £500K a year.