Back in the day, even if you were awful at football if you had a pair of Adidas Predators then people would still give you some inkling of respect. At least until you fell over the ball or miscontrolled a pass or something.
Images VIA
When these badboys were first available, everyone was wearing them like Zidane, Trezeguet and Beckham and they really were the sickest football boots out there. It's kind of surprising that they've been out of commission for so long, but the good news is that Adidas have just released the Predator Precision boots – a new take on the modern classic.
The boots obviously look absolutely sick – there wasn't really any way that they weren't really was there? – although they've deviated slightly from the design of the original Predators by switching from a black to blue colour scheme. Still looks dope though and still has the signature K-Leather upper and fold-over tongue with velcro strap. The sole is also taken from the ACE 17 to make the boot more lightweight than its predecessor too, which can only be an improvement.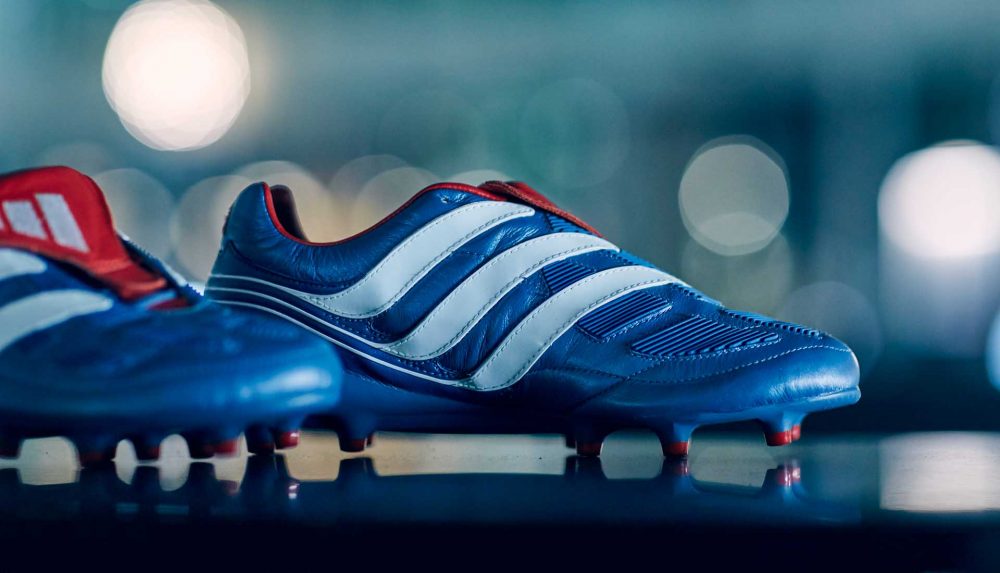 The Predator Precisions were released for purchase on the internet yesterday. Fairly sure that they all would have sold out almost instantly, but given that the price was £300 maybe there are a couple left knocking about somewhere.
They're also going to be available from selected retailers come Friday September 8th, although I'm not exactly sure what the exact definition of 'selected' is. Probably best to check with Adidas directly if you're desperate for a pair because no doubt they're gonna fly off the shelves pretty sharpish.
For more Adidas, check out this sweet Adidas and Palace combo from last year. Wish I'd managed to pick up one of those.