More and more people are becoming aware that there's a huge problem with trash and junk in the world and thankfully this has meant that more and more companies are endeavouring to make their products fully recyclable.
Images VIA
Adidas have got to be commended for their attitude towards this by releasing the first ever 10)% recyclable trainer. The FUTURECRAFT.LOOP (cool name?) is a high performance running shoe that can be completely remade into another high performance running trainer. They're made from just one material and without glue, ensuring that they can be recycled easily and efficiently.
Once they've finished the end of their lifecycle, Adidas will accept the shoes back from their owners where they'll be washed, ground to pellets and melted into material for components for a new pair of trainers. The process produces zero waste and looks set to be a major element of their entire set up for years to come as they're committed to using only recycled polyester in every product and on every application where a solution exists by 2024.
Here's what Eric Liedtke, Executive Board Member at Adidas, responsible for Global Brands, said: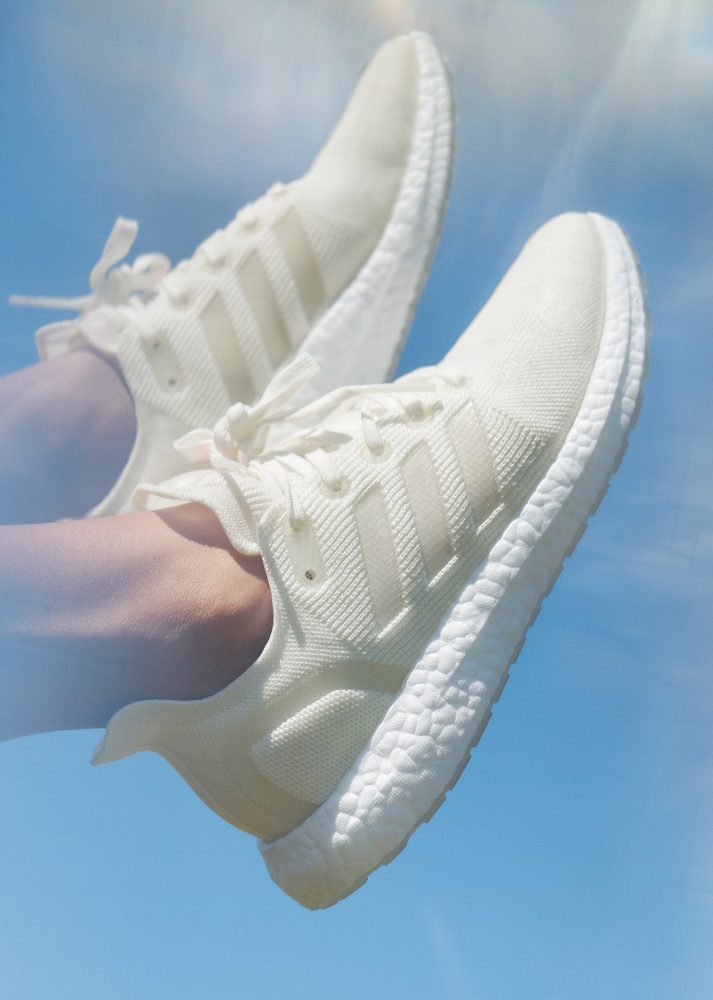 Taking plastic waste out of the system is the first step, but we can't stop there. What happens to your shoes after you've worn them out? You throw them away – except there is no away.

There are only landfills and incinerators and ultimately an atmosphere choked with excess carbon, or oceans filled with plastic waste. The next step is to end the concept of 'waste' entirely. Our dream is that you can keep wearing the same shoes over and over again.

FUTURECRAFT.LOOP is our first running shoe that is made to be remade. It is a statement of our intent to take responsibility for the entire life of our product; proof that we can build high-performance running shoes that you don't have to throw away.
Rad. Great to see companies like Adidas embracing these concepts and actually actively looking to make a difference out there. Here's hoping everyone follows suit.
For more of the same, check out people making soap out of the leftover fruit from old cocktails. Right on.