Adele is absolutely smashing it at the minute, with her comeback single Hello becoming the first song to be downloaded one million times in a week in the US, which bodes pretty damn well for her album sales when '25' drops on November 20th.
Featured Image VIA
Making the album wasn't smooth sailing from the sounds of it though, with Adele revealing she has "regrets" working with Damon Albarn on it, after the two tried to collaborate on a few tracks (none of which were used in the end).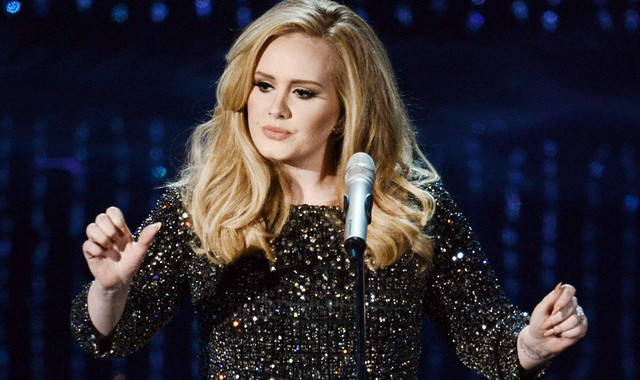 Image VIA
Here's how Damon Albarn broke it down:
Adele asked me to work with her and I took the time out for her… Will she use any of the stuff? I don't think so.

The thing is, she's very insecure. And she doesn't need to be, she's still so young.
Some passive aggressive vibes there? Adele didn't take too kindly to Damon's comments, telling Rolling Stone earlier this week:
It ended up being one of those 'don't meet your idol' moments. The saddest thing was that I was such a big Blur fan growing up. But it was sad, and I regret hanging out with him.

None of it was right. None of it suited my record.

I'm the least-insecure person I know. I was asking his opinion about my fears, about coming back with a child involved — because he has a child — and then he calls me insecure?
That's all a bit unfortunate really. Just goes to show you can't necessarily throw two musical geniuses in a studio together and expect them to make magic.
If you haven't already, check out Adele's new video getting the David Attenborough treatment.