When you think of Adam Sandler, you normally associate him with terrible movies and to be honest it's kind of surprising that he's even still allowed to make them given that I don't think he's really made a good one since The Wedding Singer – and that came out 25 years ago.
Featured Image VIA
Surprisingly though, his latest movie is getting some absolutely rave reviews following its premiere at the Telluride Film Festival over the weekend. It's called Uncut Gems and it stars Adam Sandler as a New York jeweller who is always on the lookout for the next big score who finds himself making a number high-stakes bets that could lead to the windfall of a lifetime, although this also means he needs to carefully juggle business, family, and encroaching adversaries on all sides in a precarious high wire act.
Doesn't really sound like an Adam Sandler movie does it and it seems like he's playing against type in this movie from the Safdie Brothers, which depicted Robert Pattinson getting into a whole load of trouble in New York a couple of years ago in the also excellent 'Good Time'. Here are some of the most telling quotes from the reviews: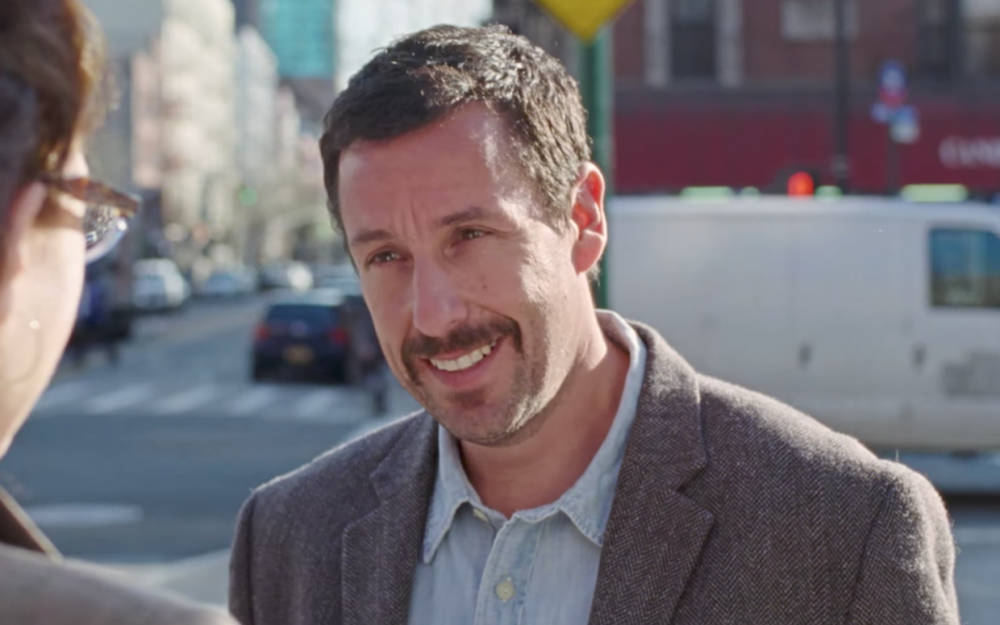 "If Uncut Gems leaves people rattled, disoriented, grasping for clarity in the chaos of one man's hectic routine, that all speaks to the sheer precision of a visionary achievement in full control." – Indiewire

"Uncut Gems is an insane ride with no respite that will grind your senses down to their last nerve." – The Playlist

"Uncut Gems feels like being locked inside the pinwheeling brain of a lunatic for more than two hours – and guess what: It's a gas!" – Variety

"[Sandler], juiced up with an awful mustache and a personal style befitting his awful merchandise, unleashes untold reserves of mania and panic." – Vanity Fair
I mean that does sound like it's going to be good doesn't it? It's even got 100% on Rotten Tomatoes at the moment and even though only a few people have seen it that's no mean feat whatsoever and bodes well for the future and a general release.
There's no trailer right now but it's being released in the US on Christmas Day – which I don't really get – so I don't think it'll be too long until it's on Netflix or something over here. We'll let you know when the trailer drops.
For more of the same, check out Terry Crews talking about how Adam Sandler's agent assaulted him. Awful.