If there's one thing about Katie Price, it's that she's got staying power despite being involved with some of the dumbest things that celebrities have ever been involved in. I mean there are probably still people out there that absolutely love her despite the fact that she's kinda a deadbeat, bankrupt mum that still chooses to spend her free time going to Ibiza to do blow with random foreign tourists. That's kinda impressive. 
Featured Image VIA 
So I suppose it's not that much of a surprise that Adam Johnson is seeking help from her following his release from prison for sexual activity with a fifteen year old/paedophilia. Hold up, that's actually really surprising as Katie has now experience in coming back from something like at all, but I suppose when you're in these situations you wanna go to the best. I guess Katie is probably sympathetic to his plight given her treatment by the media, so there is that as well.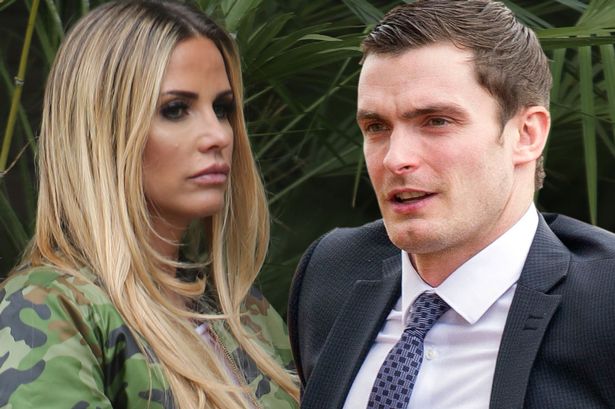 Apparently their relationship has been perpetuated by Johnson's sister Faye , who has somehow been good friends with Katie for some time now. The advice that Katie has given Johnson on improving his image so far has included 'the best places to get his photograph taken' and suggesting that he get involved with reality television. Priceless, I'm sure you'll agree. 
Price herself has moved to distance herself from the story, stating that her only connection to the Johnson family is that they both own horses and they met each other through equestrianism or whatever. Guess only time will tell if they have been talking when we see Adam Johnson show up in the new series of Ex On The Beach or Convicted Paedos Return To Society or what have you. Could be a great new career for him. 
For more of the same, check out that video of Katie Price monged off her face doing blow with some German guys in Ibiza. Wonder who advised her to do that?