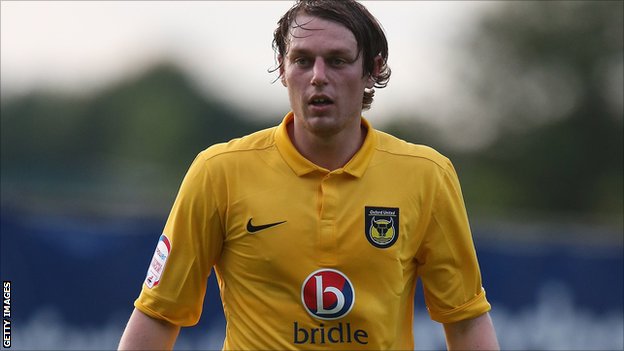 You might think you've braved some serious shit in your footballing career but does it really get any worse than burning your nipple?
The Oxford Manager, Wilder, has come out and revealed to the press how impressed he is with young midfielder, Alan Chapman, who dazzled in the League Two fixture on Saturday for The U's in their weekend 3-1 victory away at Wycombe Wanderers.
It has come out that apparently the 22 year old number 7 was making some milk for his baby and after heating it up he accidently poured a little bit on his nipple.
Apparently this all happened the night before the game but the Yellows have had so many problems with injury this season Chappers was never gonna be allowed to not play the full 90.
However, all of us here at Sick Chirpse can't help but think there must be something going on with the midfield maestro. I can't see a footballer spending a nice Friday night at home with his baby making him a lovely spot of warm milk before beddybyes – it just doesn't seem feesable. I appreciate the world of football is filled with strange things happening all the time from Emile Heskey moving to Austrailia, and Joey Barton to Marseille to Joleon Lescott having a head like a fvcking cabbage patch doll but nipple burns from children's milk is where the line should be drawn.
More: Andrei Arshavin Stands On Teammate When He's Injured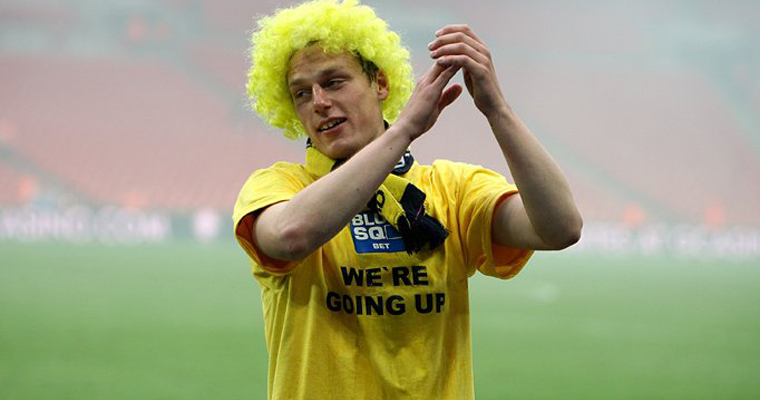 In reality what has most likely happened to Mr Chapman is that he fancied a cheeky bit of fun on a Friday night and hooked his nipples up to an electrical current – bosh – nipple burns. We've all been there, except poor old professional footballers feel that they can't admit to it. Nearly as bad as Rio not turning up for a drug test because he forgot about it or that time he got a chronic back injury from playing too many computer games. Grow up. Or at least come up with a sick excuse like that time Chelsea's Dave Beasant dropped a bottle of salad cream on his foot.
☛ More: Home Alone 2 – Injury Time
☛ More: Horror Tackle From Paolo Guerrero