Everyone knows that Sweeney Todd is the demon barber so you might expect to see someone get their throat slashed with a razor during a production of his story. However, you probably wouldn't expect their throats to actually get slashed because the actors would be using safe props. Or at least you would hope that they would be.
Featured Image VIA
That wasn't the case over at St Kentigern College in Auckland, New Zealand, where two sixteen year olds had their throats slashed by a prop razor during a production of the play. One teenager is said to be more seriously injured than the other, but both are said to be in stable condition and should be discharged from hospital soon.
Steve Cook – the head of the private college, released the following statement: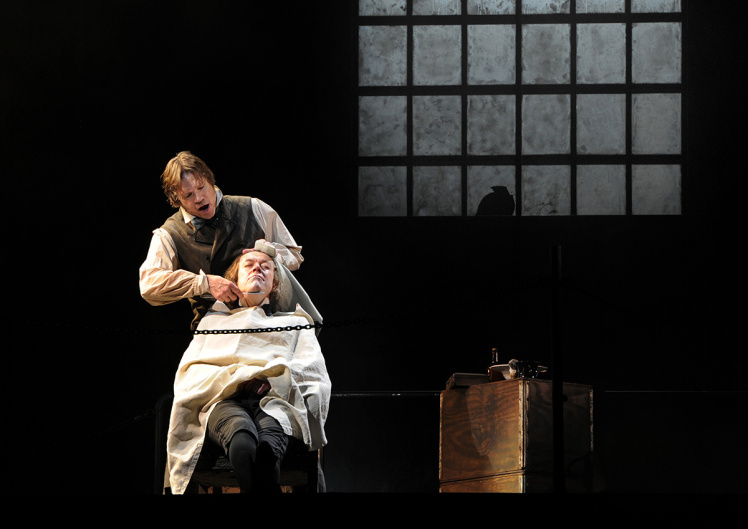 This is an unfortunate and isolated incident.

The prop was covered in duct tape and silver paper, had no sharp edges and had been used numerous times in rehearsals. We're not sure how this happened.

We are also very focused on helping other cast and crew members, along with the wider school community and have offered all students counselling.
Thursday's performance of the show was cancelled, but the school were keen to stress that plays were a 'big part of school life' and this incident wouldn't be affecting them in the future. Phew.
For more throat slitting action, check this ice hockey player getting his throat slit accidentally in a bizarre accident during a game.