We've seen over the past couple of years that starting an OnlyFans account is a surefire way to make a shedload of cash, but if it doesn't work as well as you as it does for other people is it a good idea to fake a kidnapping in order to try and encourage donations?
Images VIA 
Most people with a braincell would probably realise that this isn't a viable avenue that they should progress down upon, but actor Masika Kalysha is not one of those people. She recently uploaded a video onto her Instagram account where she had been visibly bruised and battered and urging her followers to send money to her OnlyFans in order for her kidnapper to free her.
Take a look at it below and see what you think: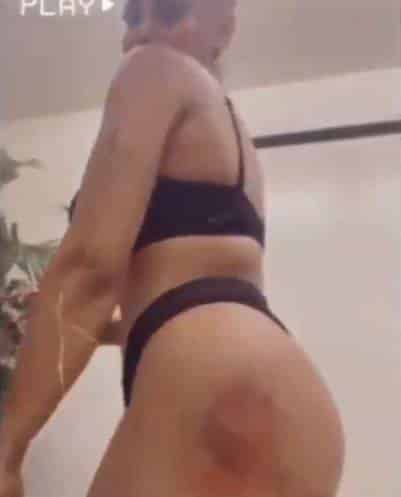 I mean yeah, that's obviously fake and if anyone was dumb enough to fall for it then Kalysha deserves to have your money. Fortunately, most people were able to see directly through her deception, leading to a public backlash and causing her to eventually delete the video.
Kalysha then took the unusual step of coming out and saying that she made the video to raise awareness of the work being done by the R.O.S.E Organization, a non-profit foundation in the US which supports victims of trafficking and that all OnlyFans donations would be going towards the charity. Unfortunately, the head of R.O.S.E. Toni D. Rivera shortly came out afterwards and said the following:
It was brought to my attention that Masika has done a kidnapping scene & a go fund me in an effort to support my nonprofit organisation ROSE.

I nor my team DID NOT ASK NOR approve of this representation! We would never accept money raised from a porn site called Fans Only [sic] nor any mockery of this traumatic experience that may have triggered some of my follower who have been victims… I'm sure she meant well, but she is NOT a spokesman for my organisation.
Lol talk about a public distancing/shaming. It's even funnier because Kalysha has hit back and made a few videos saying they gave her permission to do whatever she wanted to promote them and there's been a bit of a back and forth between them, leading to Rivera threatening legal action.
For more of the same, check out this torture chamber that was recently found in a Dutch shipping container. Really scary.