Hannibal Lecter is one of the most iconic and terrifying movie villains of all time, so much so that he's still talked about in hushed tones now and recently was the star of his own spinoff television series too.
Images VIA
With the action figure market so saturated, it's weird that we haven't seen a classic example of a Hannibal Lecter one yet so this addition from Blitzway is more than welcome. The two 12″ figures come in two completely different outfits.
The first has Lecter dressed in his immaculate prison uniform along with a bunch of pictures of Clarice Starling, tiny handcuffs and the baton that he used to beat Lieutenant Boyle to death with. The other figure features Hannibal in his strait jacket and face mask tied down to a moveable gurney. No accessories with that one because the dude is all tied up – there's no time for accessories silly.
Take a look at some pictures of it below: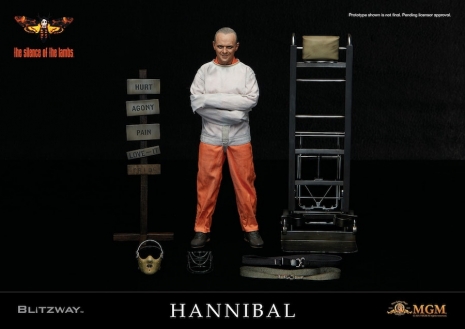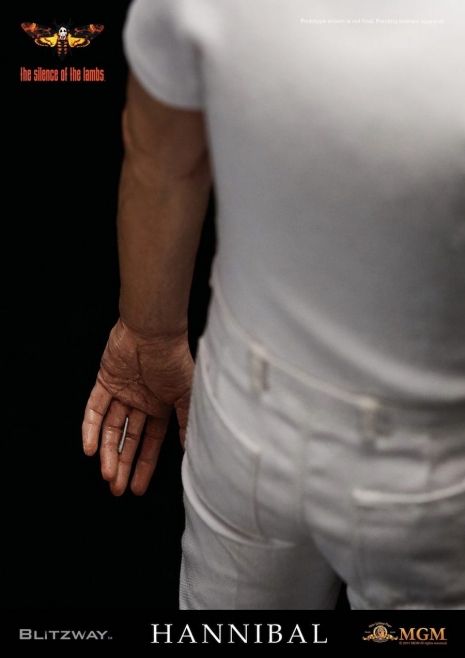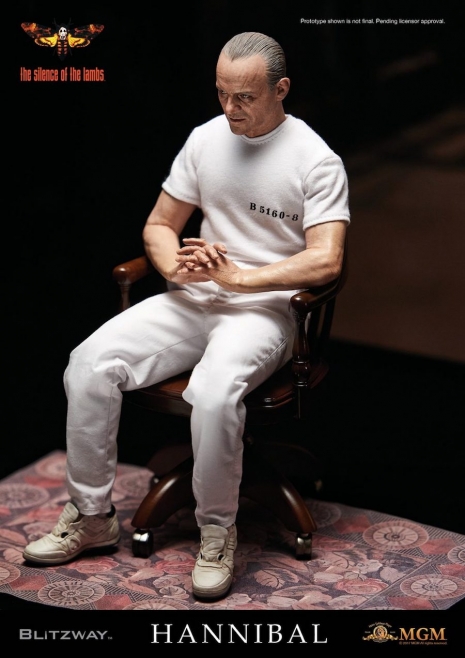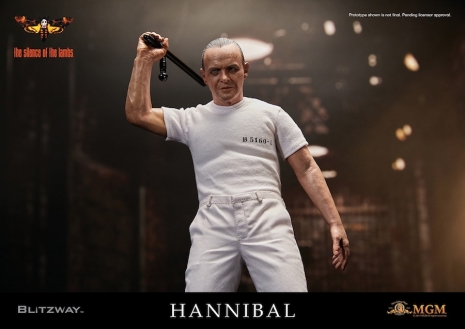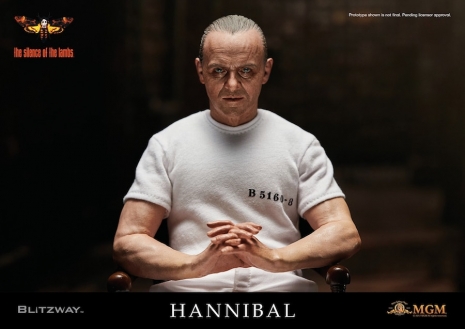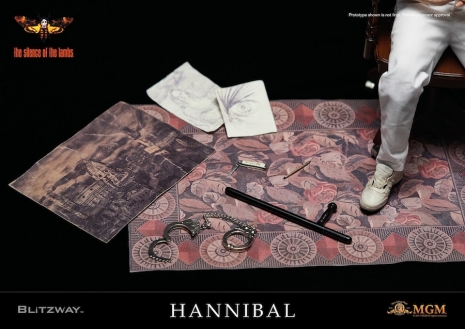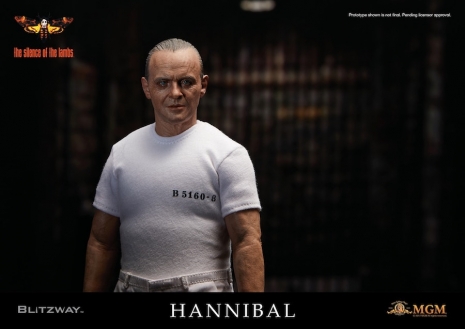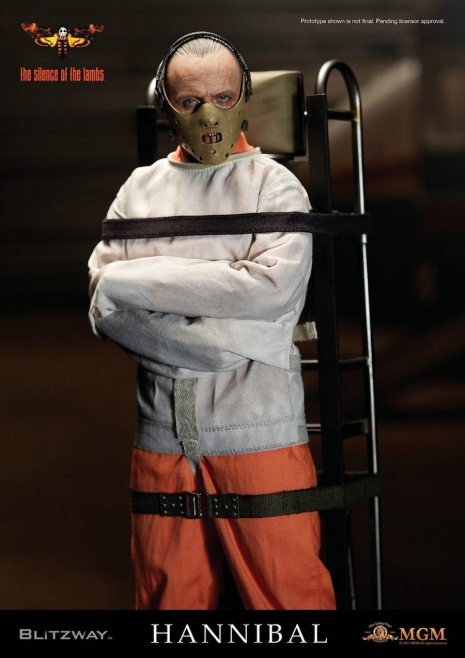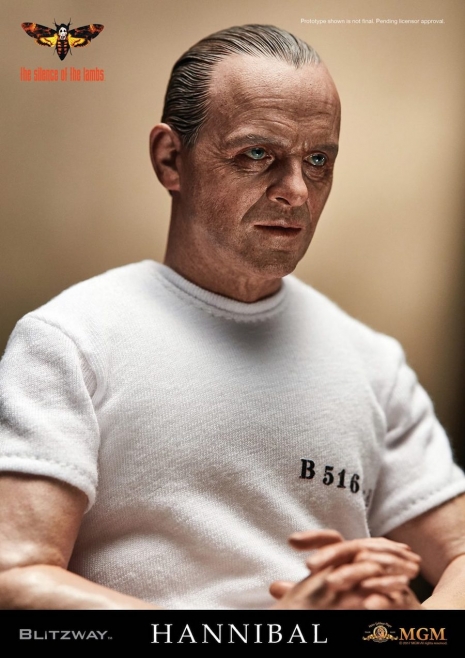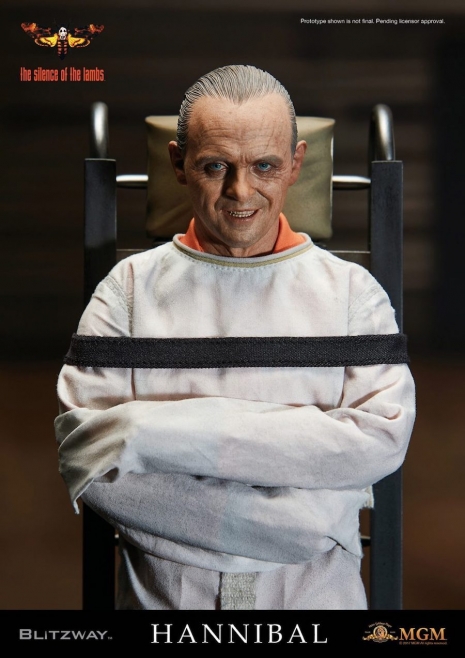 Looks pretty goddamn impressive. I'm sure you're probably thinking about investing in one but you might think again when you check out the price – each one of them is going to set you back a cool $298. Ouch.
If you fancy spending your weekly wage on something like that then be my guest and go ahead because they're available for pre-order right now and are probably going to be sold out fairly quickly. Don't hang about.
For more awesome action figures, check out these awesome ones of 'The Warriors'.