'Ace Ventura: Pet Detective' is well known as the movie that gave Jim Carrey his big break and turned him into a global superstar, but it really hasn't aged that well if you rewatch it as it's filled with homophobic and transphobic references.
Featured Image VIA
With that in mind, despite the popularity of the characterI found it surprising to hear that Amazon Prime have announced that they're working on a new instalment of the franchise. It's not yet known if Jim Carrey will be returning at this point – I remember hearing that a reboot would focus on Ace's nephew, but I don't know if there's any truth in that yet – but it definitely sounds like it's happening at least from this statement that was just released: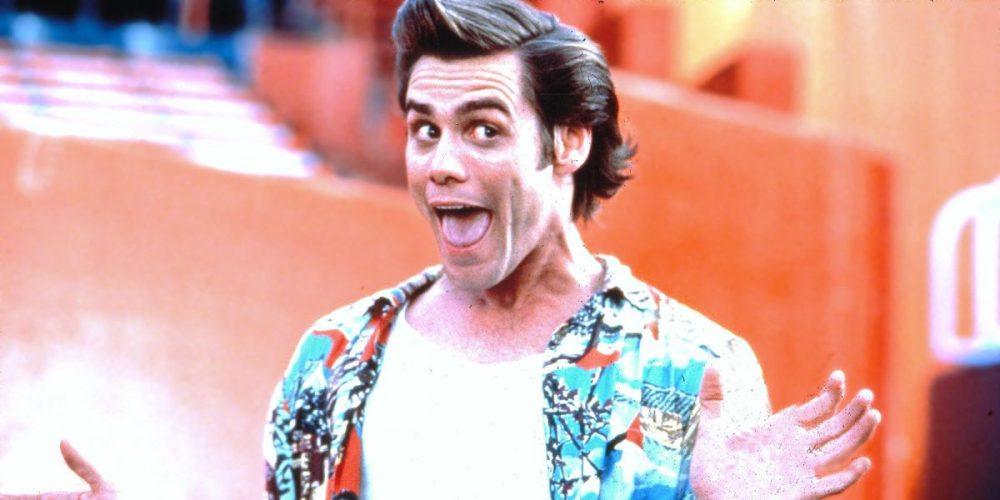 Ace Ventura will see a new day at Amazon as a major motion-picture/theatrical with the Sonic the Hedgehog writers.

We're pretty excited about our franchise developments with Exorcist and the Ace Ventura franchise – its noticeable from the 3 million fans chatting on the official Facebook page for Ace Ventura that audiences are clamouring for a 3rd instalment.

During Covid, audiences have been in love and are thrilled to have beloved characters brought back with new stories.
Sounds promising doesn't it? I haven't actually seen the 'Sonic The Hedgehog' movie but most people seem to have said that it was actually surprisingly good, so hopefully these guys can do the same with 'Ace Ventura'. A lot of these reboot movies tend to be a lot of fun so I'm fairly confident they will be. Here's hoping.
For more of the same, check out me talking about whether we really need an 'Ace Ventura' reboot a couple of years ago. Guess I've changed my tune on this one?