There's a lot of hype around 'Uncut Gems' at the moment, with a lot of people calling it the movie of the year and Adam Sandler's performance has also gathered da lot of attention as he steps out of his comfort zone and plays someone entirely different to his usual goofball roles.
Featured Image VIA
Sandler's performance was indeed so lauded that there was a lot of talk about him being nominated for an Academy Award for it, only for the Academy to sensationally snub him last week when the announcement was made. Now an unnamed Academy member has explained why Sandler didn't receive a nomination: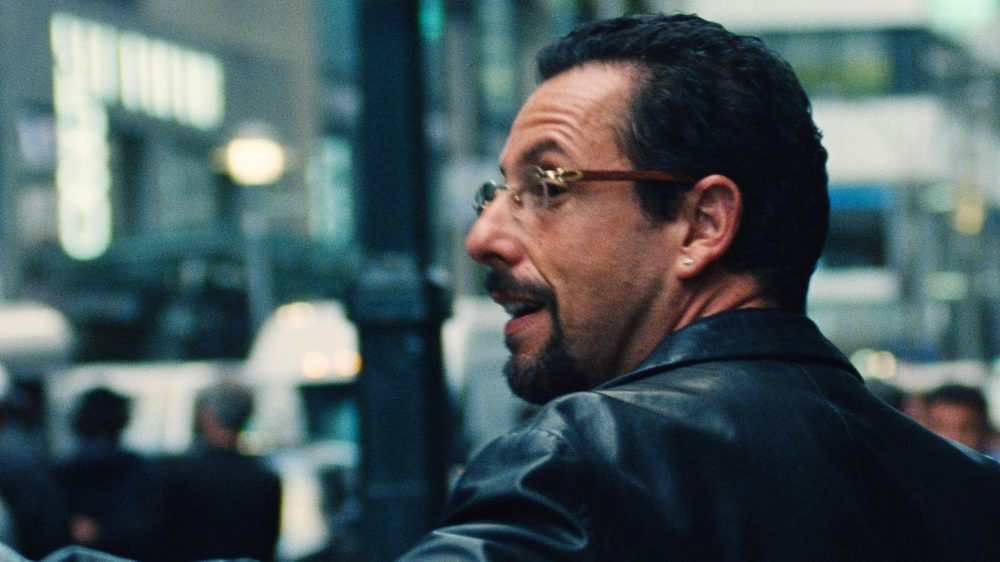 That [performance] was a tour de force.

He's emerging as a truly great actor, but then he does cheesy Netflix comedies that are really dumb.

There are a lot of movies, a lot of performances per year for us to watch.

Unfortunately, actors become brands.

Sandler's brand doesn't scream 'Oscar,' but Leo DiCaprio's and Jonathan Pryce's do.
Wow. If that doesn't scream 'tired old white guys and their sense of tradition and entitlement' then I don't know what does.
Surely the fact that Sandler does those dumb Netflix comedies and then comes out with a performance like that in 'Uncut Gems' only serves to make him an even better actor than someone like DiCaprio who pretty much plays himself in every movie he stars in? Just saying.
For more of the same, check out what Adam Sandler said he was gonna do if he got snubbed for the Oscar. Really not happy about it.