The world of Mixed Martial Arts and fighting is often completely bizarre, but it's never stranger when two people who haven't really got anything to do with that world try to step into it and set up a fight.
Featured Image VIA
Both Aaron Chalmers from Geordie Shore and CM Punk have both stepped into the Octagon in recent times to varying degrees of success – CM Punk got absolutely battered in two minutes and didn't even land one significant strike, whereas Chalmers has a fairly impressive 3-0 record – and it looks like the pair of them might be setting up a fight between each other in the near future. Chalmers said the following:
Apparently he's still contracted to UFC. It'll be interesting to see if he has another fight early in the year.

If he doesn't, I think Bellator might be looking to sign him. I'd love to do that fight later in the year.

Theres another fighter, Baby Slice – Kimbo Slice's son – which I think would be a hellish fight.
He's had three fights and I'll have had three. We're both quite new to the game this year so it's another fight that could make sense.

He's big in America and I'm big over here.

I take every fight as it comes. I'm not looking to win belts because I'm not good enough.

I'm looking to see how far I can go. I do it for myself and I like to test myself.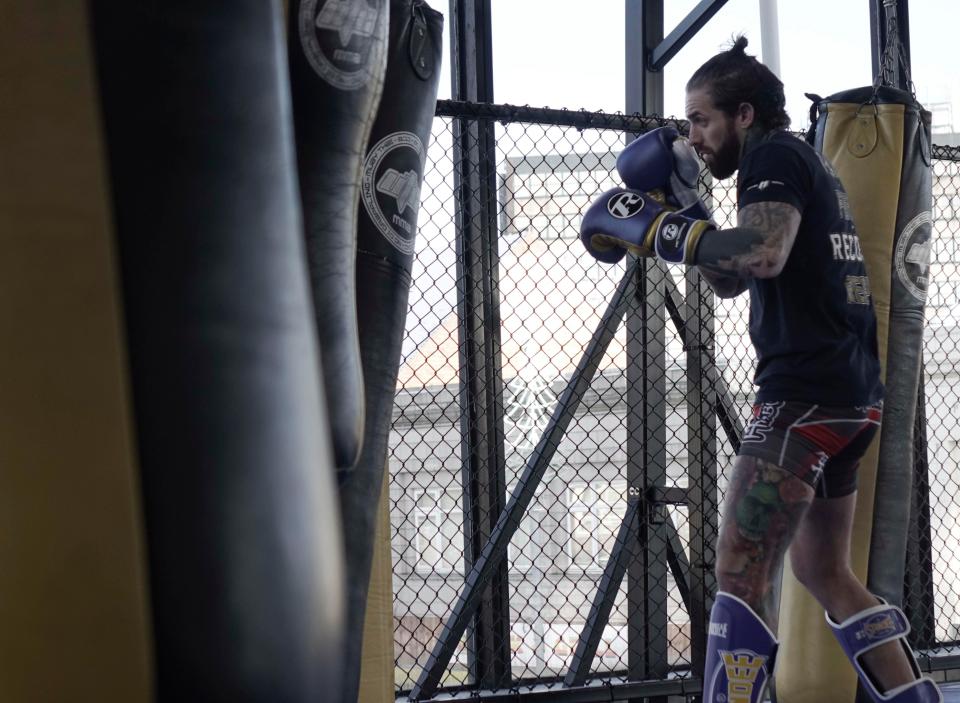 I mean fair enough really. The guy hasn't come into the MMA world at the very top in the UFC like CM Punk and embarrassed himself, and now he just wants to have a few fights against some off kilter opponents and see how he can do. Gotta respect that even if he is a knob on Geordie Shore.
Not sure if the CM Punk fight will happen but I've gotta say I would tune in. Punk would probably have a bit more fight in him against Chalmers too as he hasn't really shown the wrestling side to his fighting that Mickey Gall used to decimate him. Make it happen Bellator.
For more of the same, check him out KOing his opponent in 30 seconds back in September. Legit.