The family of the late, great Aaliyah have sent out a warning after some fans defaced the R&B legend's new Madame Tussauds waxwork, as covered by Metro.
Featured Image VIA
The new wax figure was unveiled in Las Vegas last week to mark the 18th anniversary of Aaliyah's death.
The ultra talented and influential R&B superstar died on 25 August 2001 at the age of 22 in a plane crash in the Bahamas, after she had just finished filming the video to single 'Rock The Boat'.
For some reason, a bunch of people visiting her waxwork in Vegas decided to add their own finishing touches to the design, including applying lip gloss and makeup to her face and changing her hair.
Aaliyah's family, who run her social media accounts, said the following: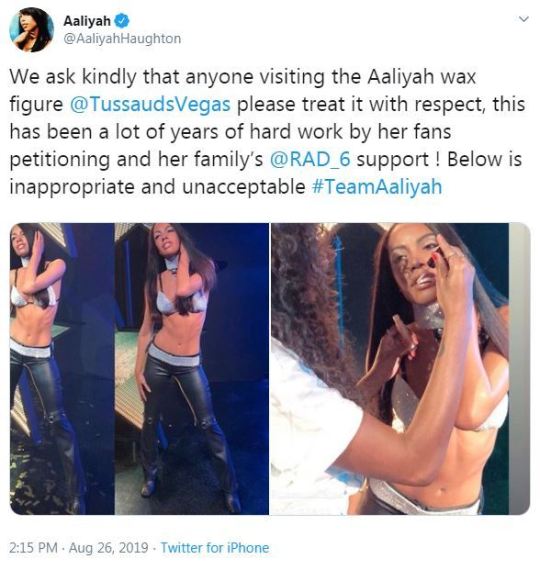 Her fans were also pretty pissed about it:




Aside from all that, the waxwork looks pretty cool and is a fitting tribute to an absolute legend of the game who would have no doubt pumped out tons of good new music if she hadn't died so young. Beyonce and co couldn't hold a candle to these bangers:
To be fair, at least no one has actually tried getting freaky with Aaliyah's waxwork, which was the case when the Nicki Minaj one was revealed at the same location a few years back.