Another day, another story about someone being scammed out of a whole bunch of money on WhatsApp – you would think people would get the hang of this now and realise that the people talking to them aren't who they say they are?
Featured Image VIA
This time it was 53 year old nurse Toni Parker who was targeted by a scammer posing as her eldest child who was currently serving in the Royal Navy. He claimed that he had dropped his phone down the toilet and had therefore picked up a new number, but also needed to borrow some money as he needed to pay a bill but didn't have access to any of his internet banking on his new phone.
Sadly, Toni fell hook line and sinker for it and sent the scammer two payments of £1980 and £450. Here's what she had to say about the unfortunate incident: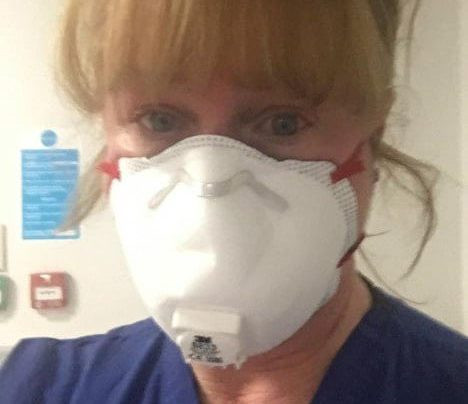 The first message came at 8.20am and I was excitedly packing for our long awaited trip to Cornwall.

It was general chit chat at first, but then the messages went on to say they needed to borrow money and had no access to their account.

I asked what it was for and I even asked why I couldn't send it to him directly and he said he had no internet banking because of his broken phone. They were very convincing.

I love my kids and if they text me in need I will help them, who wouldn't help their own children?

These scammers know this and I think they are purposely targeting mothers because it is our natural instinct to help.

The messages were very believable and these scammers are using an emotional connection to catch you off your guard.

The bank account I paid in to was emptied within minutes so my bank can't reverse the payment – or trace it.

These scammers are very clever but I am angry the banks allow people to get away with this, opening and closing accounts so easily that they can't be traced.

They told me I should have known it was a scam and they declined my refund.

I do feel stupid but due to his job, my son is hard to contact so the messages didn't seem that odd.

The bank asked why I didn't call my son to check, but you can't just call people in the RAF whenever you feel like it.

In my line of work, I don't refuse to help people who have hurt themselves, I wouldn't call them stupid or tell them they should have been more careful.

I was in bits, I felt sick to my stomach but our holiday was paid for and we would have lost that money too, so we decided to carry on.

We had to be thrifty with our spending money as there was absolutely nothing we could do about our lost cash.
I suppose you have to feel sorry for Toni, but I can't be that sympathetic considering that there are about twenty warnings about scams and whether or not you trust the person that you're paying when you try to send money to a new person on any banking app. There's also the fact that these kind of scams are highly popular and you hear about them all the time and the fact that it wouldn't have been hard for her to ask her 'son' a question that only he knew the answer to in order to confirm his identity. It's kinda hard to believe that so many people get caught out when they're helped almost every step of the way.
For more of the same, did you know that you can now stop people from adding you to a WhatsApp group? Awesome.