Behind every great proposal is usually a really terrible story that nobody really cares about except the bride's parents, but this one is probably going to get some viral traction because it's so weird and well, unromantic.
Images VIA
30 year old Chris Gospel decided to propose to the love of his life Eilidh Fraser by writing his request on the side of her favourite cow Curlytop in Strichen, Aberdeenshire. After he walked her up there to show her, he went down on on knee and the rest is history.
Chris explained his reasoning as follows: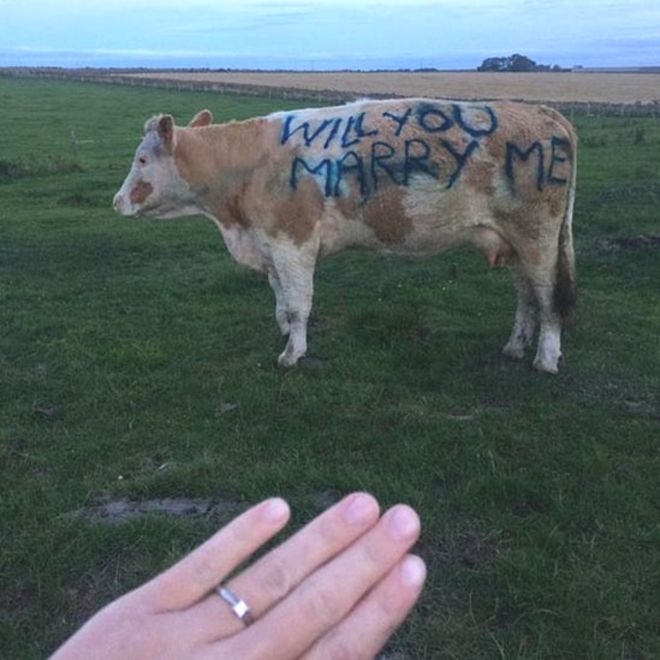 Curlytop is Eilidh's favourite cow.

She is around the cows most nights so I managed to write the proposal, and then said we should go down and see her after she got back from work.

Curlytop came up to us and Eilidh said 'what have you done?

Eilidh turned round and I went down on one knee – and she said yes.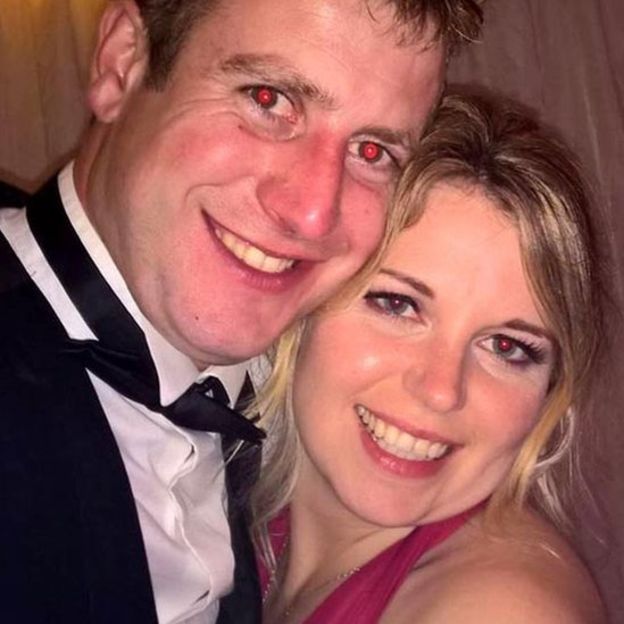 How romantic. I mean obviously this isn't how I would be proposing to someone, but I suppose it's great that Chris knew her so well that he knew that she would love this way of doing it. Just kinda weird for anyone else on the outside looking in. I guess that's what's so great about marriage though sure.
There is a slight problem though. Apparently not all wedding venues in Aberdeenshire are animal friendly so they're going to have to make sure they book one so that Curlytop can be involved again. I imagine he'll probably be bringing out the rings or something. Really quaint.
For more wedding proposals, check out this one where the guy faked his own death. This one was definitely better than that one.