Normally when you go on holiday somewhere you expect that you're going to have to interact with people from that place at some point, but apparently this was all too much for 81 year old grandma Freda Jackson who had her recent two week trip to Benidorm ruined by the amount of Spanish people she was forced to hang around during it.
Images VIA
Here's what Freda had to say about her horrible ordeal:
The hotel was full of Spanish holidaymakers and they really got on our nerves because they were just so rude.

One evening a Spanish guy nearly knocked me flying and he just walked off without even apologising.

The entertainment in the hotel was all focused and catered for the Spanish – why can't the Spanish go somewhere else for their holidays?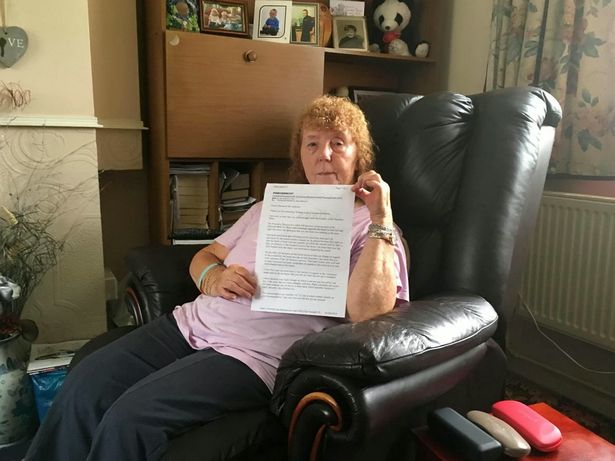 I have never complained about a holiday before – but this one was a disaster from start to finish.

My friend and I paid for it from our pensions and it was a struggle trying to fund it over 12 months and the holiday was totally ruined – I cried after.

We wanted to go somewhere on flat ground and not in the hills because we have mobility issues.

To top it off once we got to reception they told us we had been put on the 14th floor, thankfully we were moved to the second floor, and that it was 42 steps down to the hotel's swimming pool.
I mean I suppose that is kinda fair enough when she's 81 and suffered from mobility issues – and apparently Thomas Cook also screwed up her flight dates too – but to blame it on the fact there were so many Spanish people in the hotel does seem a bit ridiculous. Surely people should be allowed to go on holiday whenever and wherever they want, regardless of their nationality?
In any case, Thomas Cook have apologised and given her and her friend a £560 voucher to go towards their next holiday which is hardly a bad result. Maybe use it go somewhere where there aren't any foreigners eh Freda? More chance of having a good time there I suppose – will probably be a lot cheaper with all these Brexit visa charges coming in to just stay in this country and go to Skegness or something. Much better.
For more of the same, check out these idiots who booked the wrong holiday yet somehow managed to get a free trip to Las Vegas out of it. Goddamn.