You might recall that towards the end of last year we ran a story about how a 79 year old vicar from Kent had married a 24 year old Romanian model that he had met online, who had then pretty much gone on to fleece him of his house and life savings.
Images VIA
There was a little more to it than that – you can find a link to the original story at the end of the article – but it basically made the Romanian model seem like a complete dickhead, especially after he revealed later on that he was going out with some rich Spanish dude now as well. The vicar did come across like kind of a sucker too and i looks like he hasn't learned his lesson as reports have emerged that he's found a new 22 year old Romanian boyfriend online. Those Romanians huh? Guess there's just something about them.
Anyway, Philip Clements is now claiming that despite losing his life savings and home to Florin Marin, things have improved for him slightly since we last encountered him as he's apparently found love with a 22 year old Romanian biology student who he also met online. He's currently living at a friend's house back in Kent and refusing to reveal his lover's identity, but he did say the following: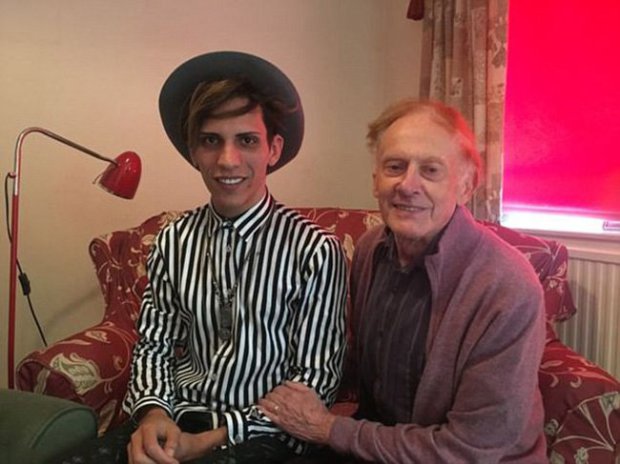 I'm optimistic that there is a future beyond this terrible, devastating situation.

I've got my church, my friends and family.

I've got this new partnership and hopefully he'll be able to to come over here and we can be together.

I met his when he messaged me online to offer his condolences about my marriage to Florin.

There was something about him that I liked – we got into texting each other and it went from there.

Age doesn't matter to me. He's learning from me about life and I'm learning from him – he preserves my youth.

I've already been to visit him in the city of Iasi, which is about 250 miles north of Romania.
I mean I'm all for believing this is real as it sounds like Clements has had a hard time of it getting duped by this Florin kid, but doesn't it seem a bit too calculated that this gay 22 year old Romanian messaged him and now all of a sudden they're in love? Hey, I hope it works out for the guy but I wouldn't be too surprised if this little scamp made off with whatever little money he has left in a couple of months.
Really think that Philip should probably know better too – surely he could find some young gay Romanian boys in this country so at least he wouldn't have to travel all the time and spend money and potentially have to uproot his location at some point? Just an idea there pal – all the best anyway.
To check out the original story, click here. It's a doozy.