You probably read the story we posted earlier about the 79 year old reverend who was left homeless after his 24 year old Romanian husband dumped him following their purchase of a flat together, and you probably will have noted that it ended on an optimistic note as the reverend thought they might get back together as they had started talking again.
Images VIA
Unfortunately, it seems like that's absolute bollocks as it seems like Romanian model Florin Marin has no intention of getting back with him as he's already shacking up with a 48 year old Spanish businessman called Jesus de Vega. At least this guy is only double his age and not triple. 
Speaking to Romanian media, Florin explained his decision: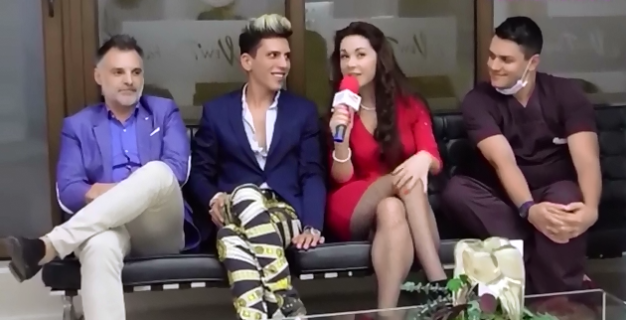 He wrote me on Facebook after learning that I had separated from Philip and told me he wanted to know me. 

I told him to buy the plane tickets, that I was not just going to get my money. He waited at the airport with white roses, I was pleasantly surprised. 

After that, we went to a gay club in Alicante, drank tonic and went to his home and slept together. 

We're now planning on spending New Year's together.
Bit of a different story from Reverend Philip Clements', who claimed that the couple might be getting back together and that Florin would have told him if he had met someone knew. Looks like it's back to my original theory that Florin is just a swindler who lets creepy old men have their way with him in turn for loads of money and expensive stuff like flats. What an asshole.
If you missed the first part of this story, click
here
. It really is quite the tale, especially when you consider how things meet up.