I'm not really sure why a man who weighs literally 70 stone thinks that announcing he's looking for a wife is going to have people queuing up around the block for the honour, but this is the tactic that the man known as 'Pakistan's Hulk' is going for here.
Images VIA 
27 year old Arbar Khizer Hyatt reckons he has already rejected over 300 potential candidates for the position on account of them being way too small in comparison. As Arbar stands at 6ft 6ins, he reckons that a suitable wife must be at least 6ft 4ins tall and have a bulky frame.
Not only that, but Arbar is also looking for a woman who is a killer cook because he has an absolutely ridiculous diet that she's gonna have to sort out for him. This includes 36 eggs for breakfast, 3kg of meat, multiple bowls of rice and bread and five litres of milk every single day. What a monster.
Here's what Arbar had to say about his quest for a wife: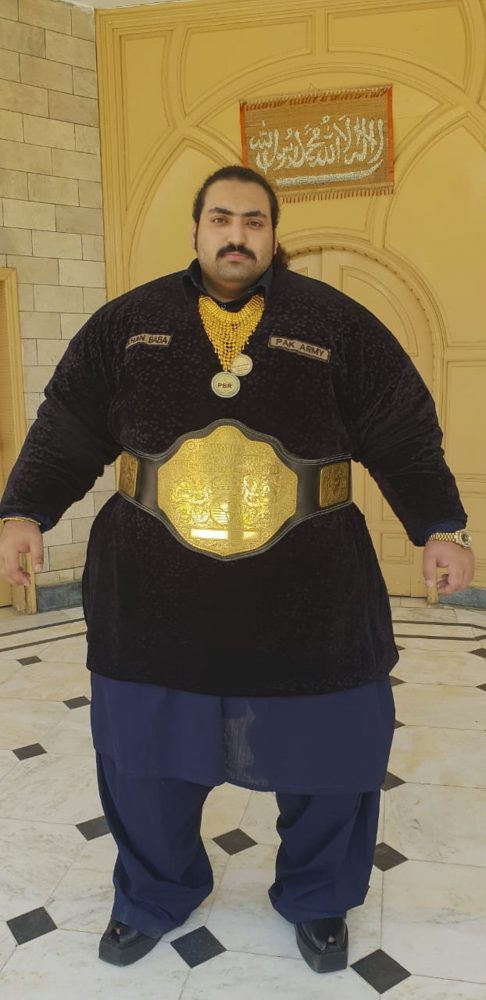 My parents want me to get married. They want to have grandkids but I haven't found the right match for myself. In the last seven years, I have been desperately looking for love, and have seen 200-300 girls, but they were all an average weight.

I need a heavyweight wife so I do not hurt her. All the women who have wanted to marry me so far have been too skinny.

I am 6ft 6in tall and weigh almost a tonne so it is not possible to look [like] a normal couple with an average woman. It's very important to me that we look right.
Well, good luck in finding someone who fits the criteria pal! As ridiculous as this sounds, apparently Arbar is a legitimate celebrity in Pakistan due to his size and strength so maybe it won't actually be that hard for him and he has had offers of marriage from over 200 women. Just doesn't really add up to me, but maybe things are different over there.
For more of the same, check out the beef between the Brazilian Hulk and the Iranian Hulk. So stupid.