We haven't been seeing so many stories about massive age gap relationships where those involved in them insist on revealing everything about them in recent times, presumably because of the global pandemic making it a bit harder for people to get out there and meet new lovers.
Images VIA
Thankfully though, with lockdown restrictions lifting over the past few weeks, people are getting out there and we can hear stories like this one about 60 year old grandma Pam Shasteen and her 21 year old fiance Jonathan Langevin's sex life. The pair met via dating app Badoo back in February 2018 and have been shagging ever since: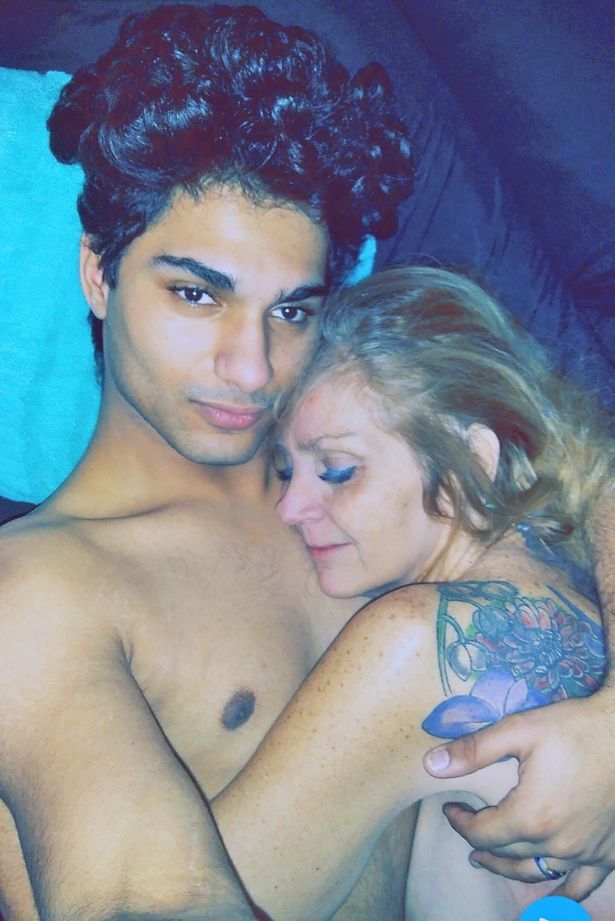 I still can't believe my friends of over 30 years couldn't be happy for me just because Jonathan is 21.

Jonathan is the love of my life and I don't care what anyone thinks. He had dark curly locks and didn't look a day over 20.

His bio said he was 21. I'd fancied younger guys since I was in my 30s.

We got chatting and I soon discovered we both loved astrology and the outdoors.

When I spotted him, he was even more handsome in real life.

We ran towards each other and kissed passionately. It was love at first sight.

I heard one woman tell her friend that we looked disgusting and we shouldn't be together.

It really upset me. Thankfully, Jonathan didn't mind and when we got home, we laughed it off.

We made love and it was just wonderful. There was very little sleeping done that night.

Jonathan may have been decades younger than me but he wasn't inexperienced.

He knew exactly what he was doing. During the next few nights, we were all over each other.

And Jonathan was amazing. I felt myself falling for him already.
I mean that's great and I'm genuinely happy for the couple even if it is a little unconventional. I just always wonder what the point of them selling their stories to the newspaper is – can't they just be happy on their own terms without blabbing on about it? Seems really weird to me, but then again I guess I always read about it so I can't really criticise.
For more of the same, check out this grandma who had sex with hundreds of toyboys in their 20s. Guess it's not just Pam huh?