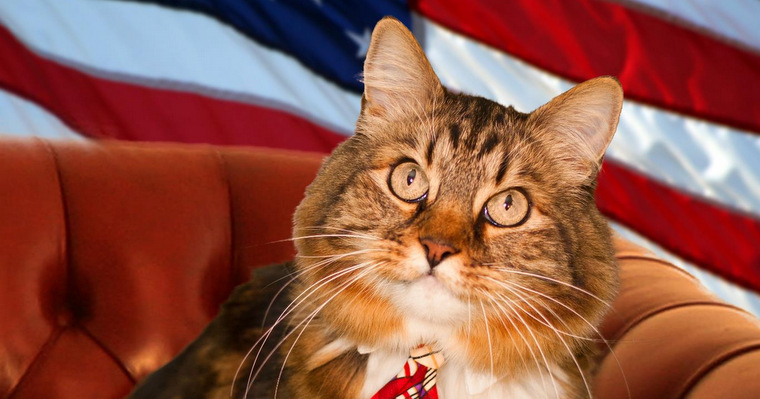 The dust has settled, the red, white and blue confetti has been swept up and the red party cups are empty – a fairly standard American election, right? Wrong. During that fateful night, where an African-American president claimed a historic second term as leader of the free world, a lot of things happened which have yet to be made known to us Brits. But fear not, as Sick Chirpse has got this one covered. Here are five things we have learnt about the 2012 American election.
5. America Is Much More Liberal Than We Thought
The new world is often stereotyped to be a nation of backwards hicks. Well this isn't entirely true. The evening of November 6th was a great night for gay rights as three states legalised same-sex marriage. Maryland, Maine and Washington all realised that they shouldn't really be telling other people who they can and cannot marry and voted yes. Sadly though, the flip-side of this fact is depressing: 32 states denied passing this would-be historic piece of legislation going through. Well, to those people who vetoed this: I hope Omar fucks you up.
[yframe url='http://www.youtube.com/watch?v=UmtuRRhtGQw'] 
4. Republicans Are Dumber Than Previously Thought
Moments after Obama claimed another term, Murdoch's Fox News went in to a full scale meltdown. It was truly amazing stuff. News anchors bickered with each other, some even stormed off while live on air. Consultants were heavily criticised for their miscalculations – one, known as Karl Rove, even refused to admit  that Barack had won the election despite every other news station announcing him president.
As a consequence of this, the station's staff tried frantically to figure out why the democrats took so many states, rather than it being the 'too close to call' battle that most media commentators were pitching it as. After much deliberation, they realised it was because people other than rich white men are part of the US electorate. The following is the king of Fox News (or Bullshit Mountain as Jon Stewart refers to it as) Bill O'Reilly making an amazing assertion live on air.
[yframe url='http://www.youtube.com/watch?v=kFcAzIWOHpU&feature=related']
I assume you've recoiled in horror at the thought of anyone believing a white establishment is the only way forward, so just to make things worse, just know that Bill gets paid 20 million dollars a year by Fox to be a bigot.
3. The Students Of The University Of Mississippi Suck
In England or Spain, university students riot when there are cuts to the public sector or hikes in tuitions fees.At the University of Mississippi, however, students ran riot when news came in that Romney had lost. According to Buzzfeed, the 'Ole Miss' campus was met with scenes of violence and racism as buildings were attacked, Obama paraphernalia was burnt and racist chants were heard.
[yframe url='http://www.youtube.com/watch?v=skd7c6Xbgro&feature=related']
But do you think BO was fazed by this act of idiocy?
Naaaah!
2. The Deep South Has The Highest Level Of Racists
Twitter is a beautiful thing but there three types of people that shouldn't be allowed on it: big-mouthed footballers, racists and Lindsay Lohan. Like the riots, Obama's victory was a catalyst for imbecilic behaviour. This time in the form of tweets (via theatlantic.com).
Haha, oh Marmaduke, you little rascal!
Anyway, some geography academics decided to pinpoint where the highest conurbation of racism came from. Finally, a geography degree being put to good use. Here are the top 5 states:
1 Alabama
2. Mississipi (Quelle Suprise)
3. Georgia
4.North Dakota
5. Utah (Mormons? No!)
1. A Cat Almost Became A Senator
Yes, you read that right. A cat called Hank came third place in the Virginian Senate race. He managed to amass 6,000 votes – which is amazing for someone who can't verbally state his policies.
[yframe url='http://www.youtube.com/watch?v=_6z5zC8W2Mk&feature=plcp']
According to a press release on Hank's website, his main aims, if elected, would have been: "creating jobs, spay & neuter programs with animal rescue groups, and making politics more civil." I don't know about you but I would have voted for Hank based on those principles. Still though, let's just hope he isn't disgruntled by the electoral process and competes for senator in 2016. Or better yet, he becomes Hilary's running mate. I can imagine it now, "Hilary and Hank for the Whitehouse: Are you feline up to it?"
SEE YA!
If you feel inclined to delve into the wild and unpredictable world of Joe, you can follow him: @josephtinker. He once got retweeted by X Factor's Eddy String, so you know you're dealing with a hot shot here.