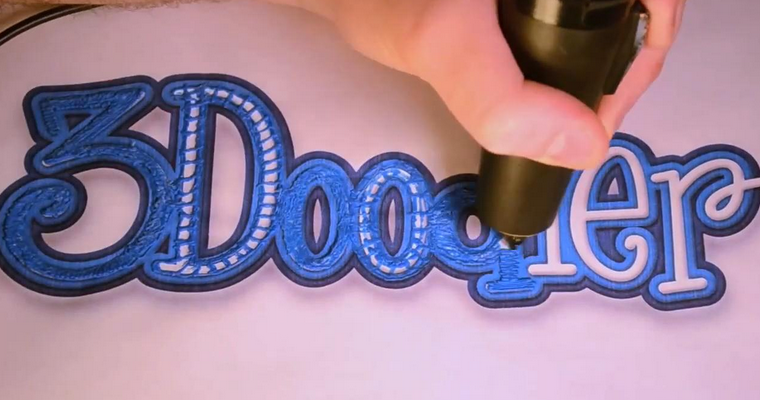 3D printers are getting smaller and smaller and more commercial viable. We are starting to see m popping up all over in really useful ways. We spoke last time of The Moon Base concept but its time to really look at the closer market for these incredible printers.
Very quickly, let me break down 3D printing again. 3D Printing or Modeling takes digital input from three-dimensional data and creates solid, three-dimensional parts through an additive, layer-by-layer process. 3D Printing or Modeling is used extensively by designers, engineers and hobbyists for concept development and product design.
☛ Read Next: Print Your Own Evil Moon Base
Printers have been made smaller and smaller, printing anything from plastic and titanium mechanism parts like gas turbines or steel parts for guns, to meat, chocolate and pastry's, even ancient, priceless artifact's from Egypt are being replicated. I wish I could talk to you about 3D printers in general all day long but we've already gone there. But like computers, soon we will all be able to afford these things in our homes. Then we can download scans and product designs for anything you can imagine for your home and order it to your printer. Dismissing the need for manufacturing or couriering products to us. We can make them ourselves. Even illegal torrenting will become the norm. As a friend of mine even said, we'll be able to torrent Jamie Oliver's new kitchen knife set straight to our kitchen. The future is insane!
However i wanted to talk about this 3D Pen. The website Kickstarter had this concept online for a few hours before it reached and maxed its $30,000 funding goal to put this 3D Pen into production, it raised nearly 10 times the goal amount. This just shows the interest we all have in this market of making 3D Printers more mainstream.
☛ Watch Next: Lucid Dreaming: How To Control Your Dreams
"The 3Doodler is a small pen-style device that its creators call both a "world's first" and "the most affordable way to 3D print." It won't be able to print pre-rolled objects such as Nokia phone cases, of course, but instead lets you draw your designs into existence by moving it through the air. Like many 3D printers, the 3Doodler uses ABS plastic that is heated and instantly cooled."
Okay so what you actually build with this thing actually looks really shitty right now but I am OK with that because its just the first step in making this product really awesome. Its just the right way forward in making, what is essentially a glue gun, into something that we could build our own toys, computer parts or jewellery.
☛ Check This Out Next: The Tailless Whip Scorpion Is The Stuff Of Nightmares
Anyway, have a butchers at it. Like a say, shitty glue gun, right now, but tomorrow a death ray (metaphorically speaking of course. But seriously, you probably could print one). You can order your own 3Doodler for $75 and it should be with you in October.
[yframe url='http://www.youtube.com/watch?v=DQWyhezIze4′]