A woman, seen below, has claimed that she became pregnant after seeing a 3D movie. American woman, Jennifer Stewart, explained her 'mystery' pregnancy to her husband, who had returned after a year from the Iraqi war to a brand new baby boy, by telling him that she became pregnant after watching some 3D smut. Wow.
Jennifer's husband Erick has been quoted as saying "I see it as suspicious. The films in 3D are very real. With today's technology, anything is possible".
Jennifer claims may have been more believable had her child not been black, with Jennifer and her husband both being white. The situation seems a little more than suspicious. She has even claimed that their child is the spitting image of the main actor in the 3D movie which impregnated her, and plans to sue the cinema and the producers of the movie. Fair enough.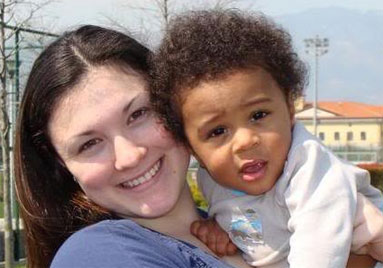 Read more here.