Recently, the cops actually seem to have been doing some pretty stellar work when it comes to the war on drugs, seizing some major hauls of cocaine and the like all of the world, and it seems like the criminals are having to get a bit more creative with how they transport it around the world. At least if this story is anything to go by.
Images VIA
We're over in New South Wales, Australia for this one, where a digger was being transported from South Africa and was found to have $140 million worth of cocaine hidden inside it. That's 384 KG if you're not so good on the financial side of things. In short, it's a lot of cocaine.
The digger was intercepted at Port Botany where it was X-rayed and the drugs were discovered. ACT Policing Chief Police Officer (CPO) Ray Johnson said the following about the operation: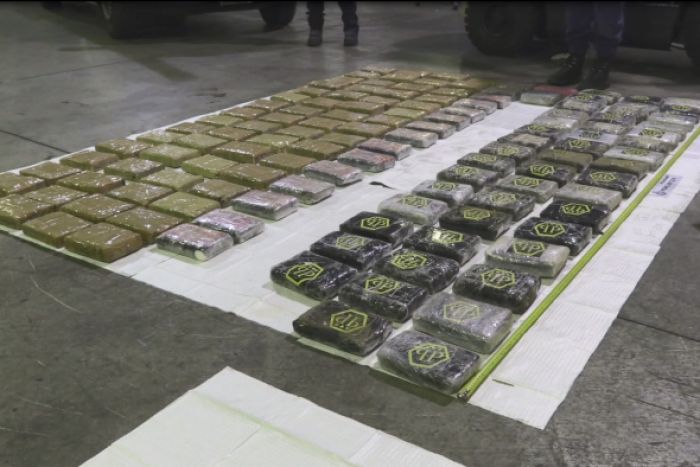 It's clear to us that this group thought bringing drugs into our district in this type of machinery would avoid police interest. How wrong they were.

Inevitably some of it was destined for the streets of the ACT. With such a large seizure some of it was clearly destined for other parts of the NSW district, perhaps the snow given it's ski season.
Alrite mate we know you made the bust but no need to sound so cocky about it hey? Sure the criminals are already planning another major shipment, or probably already have enough drugs in the country that this wouldn't make that much of a dent on their operation.
Actually just reading up on this, maybe that's not right as this shipment would probably have enabled 2 million street transactions, so it probably will be cutting into them a bit. Maybe Ray was right to be cocky.
Two men –Timothy Engstrom, 34, and Adam Hunter, 33 – have been charged with importing a commercial quantity of a controlled drug. They were connected with the business where the digger was being delivered. They're due in court in September and have been refused bail until then. Sounds like they're going down.
For more of the same, check out these cocaine loyalty cards that are doing the rounds. Get involved.