It's been a couple of weeks since Johnny Depp was found to have beaten up his ex-wife Amber Heard on a number of occasions by a high court judge and he was subsequently dropped from most of his movie franchises, but his fans are not happy about this development and are still trying to position his way back into them.
Featured Image VIA
Disney had already announced that they would be continuing the 'Pirates Of The Caribbean' franchise without Depp following the lacklustre performance of 'Salazar's Revenge', but fans are now petitioning for Depp to be rehired as Captain Jack Sparrow after his recent sacking from 'Fantastic Beasts'. Incredibly, the petition doesn't make any mention of his case against Heard or the 'Fantastic Beasts' story and 300,000 loyalist Depp fans have already signed it at the time or writing.
Here's the exact wording of the petition: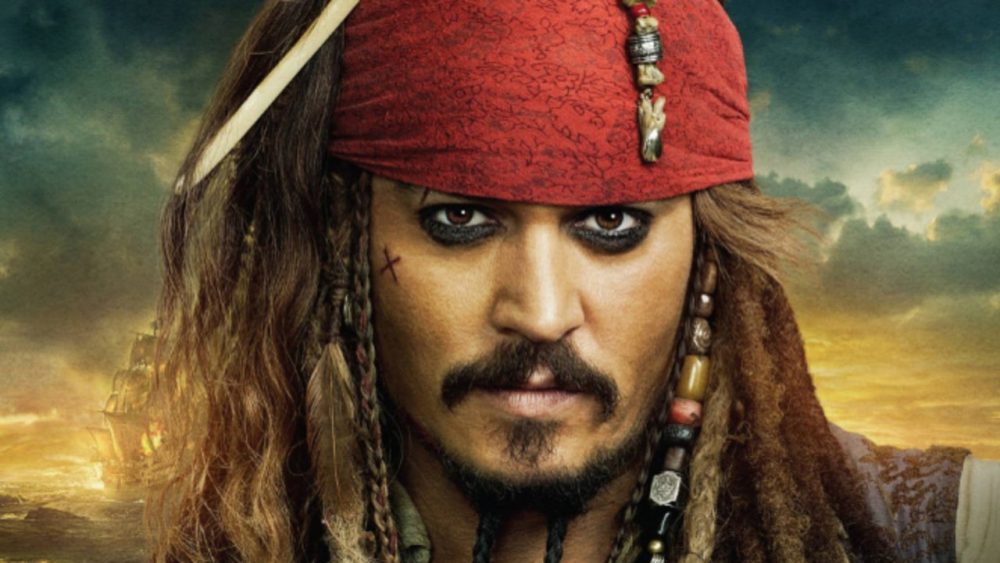 Johnny Depp has been out recently as Captain Jack Sparrow. One of the reasons is his personal issues as well.

He has been playing this role since 2003 when we first saw him arriving at the Port Royal in his boat with that epic background music playing.

But can you imagine someone else portraying this instead of him? Or no Jack Sparrow at all?

Disney is rebooting Dead Men Tell No Tales because of its box office but don't they know that without Johnny Depp or Jack Sparrow they will sink, they will never be able to reach that horizon they are looking for.

Even if it means nothing to you but please, sign this petition for the ones who REALLY want Johnny Depp as their Captain of the Black Pearl!

They have to bring him back to rule the seas again or we will never watch any Pirates of the Caribbean movie without our Captain.
Great spelling and punctuation there, really helps drive the point home.
I'm honestly really surprised that a) so many people are backing Johnny Depp following the verdict of the court (yes I know Amber Heard sounds just as terrible from the evidence presented, but her trial hasn't happened yet so her cancellation will probably happen as and when that does. Regardless of that though, this doesn't change the fact that according to a judge Depp still beat her up a bunch of times which is not cool) and b) that so many people are massive fans of 'Pirates Of The Caribbean' that they so desperately want Depp back in the role.
I don't think I've ever met anyone who has even seen these movies but obviously they're out there and they don't really care about the fact that their hero Johnny Depp has been deemed a wife beater by a high court judge. Maybe there's a correlation between those two sets of people?
Anyway, I guess Depp may have lost his job on 'Fantastic Beasts' and his defamation case against The Sun, but he's probably somewhat emboldened by the fact that there are still a hell of a lot of people out there rooting for him. Not sure whether that's a good thing or a bad thing.
For more of the same, look how many people have signed a petition to get Amber Heard off 'Aquaman 2'. An unbelievable amount.