A 26 year old woman with three kids named Lena Lupari is officially going blind after drinking 28 cans of Red Bull a day, a habit which saw her spend £450 a month on the energy drink and consume 3000 calories a day from it alone.
This has caused her to contract a condition called idiopathic intracranial hypertension (IIH), where her brain swells due to her being overweight. Her Red Bull addiction has led to her weight rocketing to 26 stone.
She didn't even think that there was anything wrong with her lifestyle – except maybe how fast her heart was beating 24/7 – until June when she collapsed in her home. Here's what she had to say:
Images VIA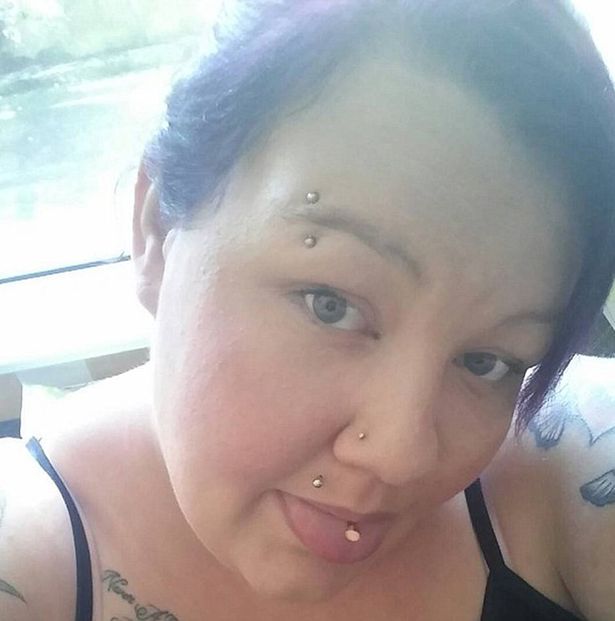 I used to drink 28 cans of Red Bull in a day and I'd only have a meal at night but it would usually be something fast-food like a takeaway or a packet of pasta.

I've got three young children, one with special needs, and didn't have time to make anything.

I'd been suffering from migraines and headaches for about five years but I just ignored them and took painkillers.

Then my vision went and I couldn't even lift my head off the bed and I ended up in hospital for six days.
IIH can put pressure on the optic nerve, which has affected Lena's sight and may cause her to go blind if she doesn't sort it out. Fortunately, following her hospitalisation she has managed to lose two stone and cut Red Bull out of her diet, but doctors have warned her she needs to lose a further five in order to be free from the dangers of IIH. It seems like she's well on her way there though.
Lena isn't happy – she's complained that the NHS haven't done anything to motivate her into losing weight, like making her enrol in a boot camp or something. Whilst that would be a good idea, she could probably do that herself if she wanted to and it's not exactly up to the NHS to do that, is it?
Maybe Red Bull could help her out with a donation, so they don't have to face a wrongful death suit again in a couple of months.