Optical illusions are fun aren't they? Here's a collection of 21 of the best — if they don't work at first, keep trying:
Man or woman? Completely 50/50 – this is what you call a perfectly androgynous face: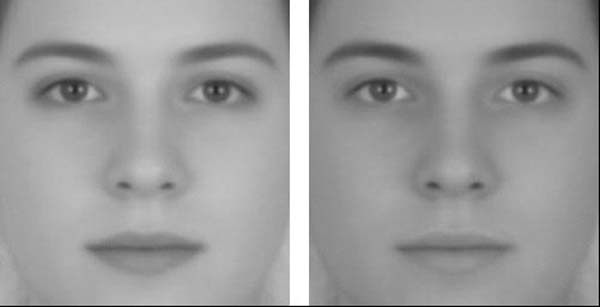 Stare at the cross in the middle – how are the celebrities looking?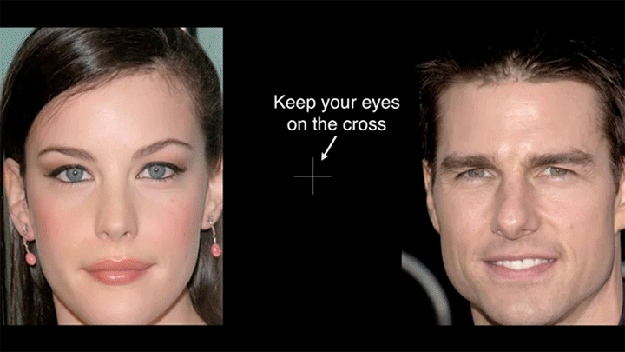 This is the same photo – wait, what?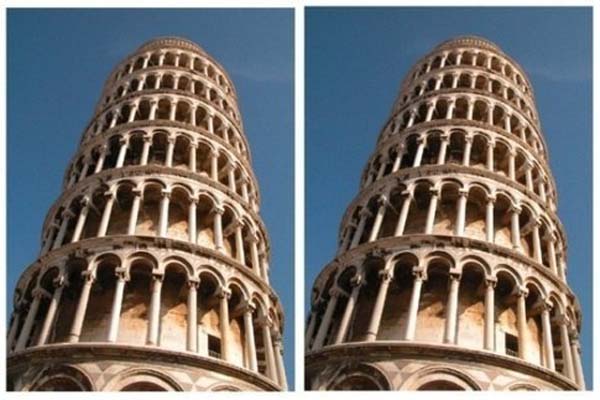 No lake in this photo: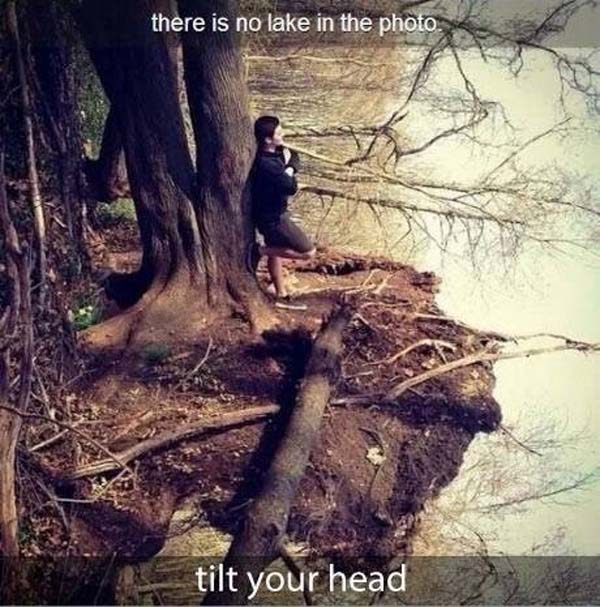 Parrot or woman expertly painted as a parrot?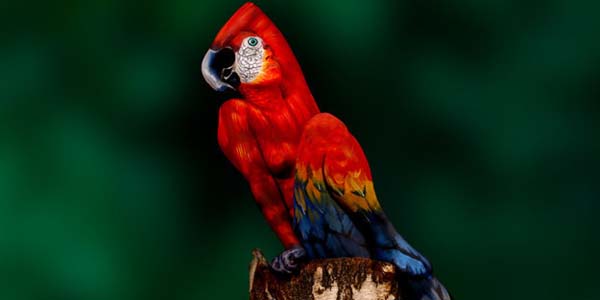 Which way is this woman spinning? If  you focus your brain power really hard you'll see her spin both ways: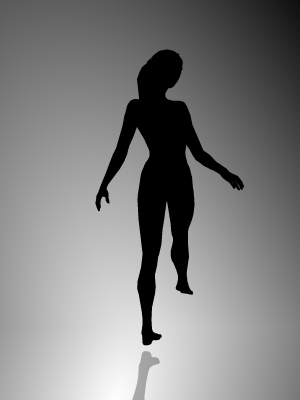 This is a completely flat surface: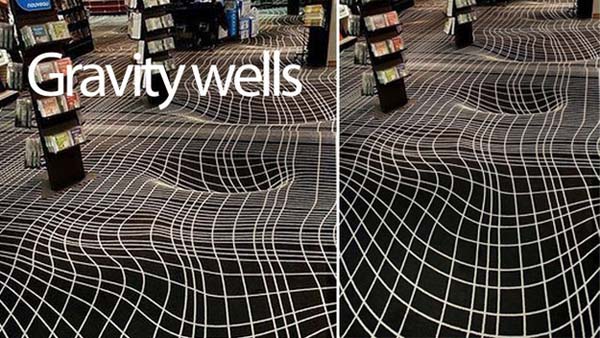 Stare at the cross for 10 seconds and watch the purple dots disappear: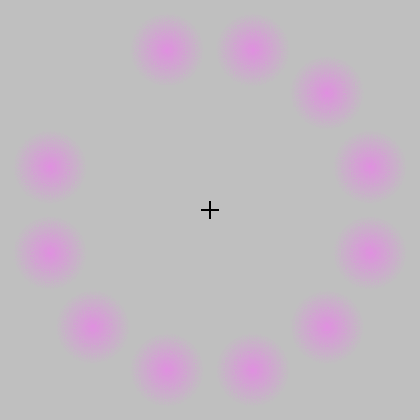 These two monsters are the same size: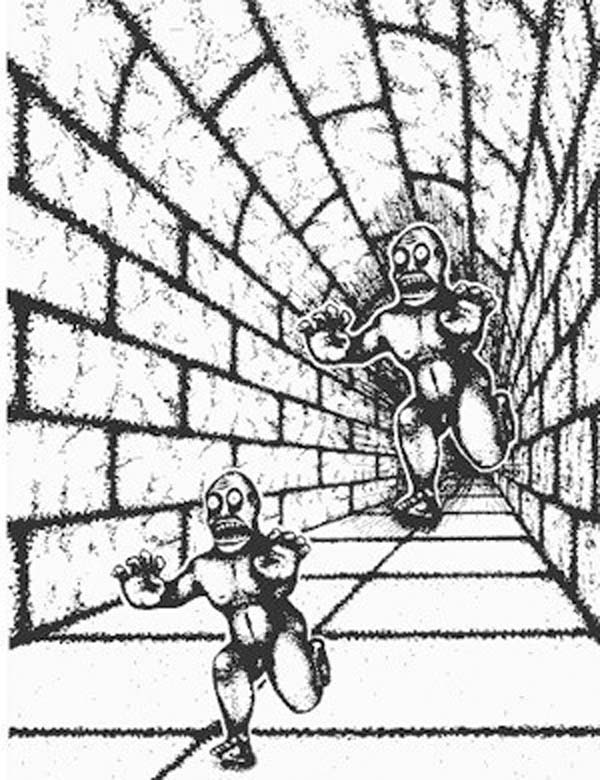 Squares A & B are the same shade of grey – no joke: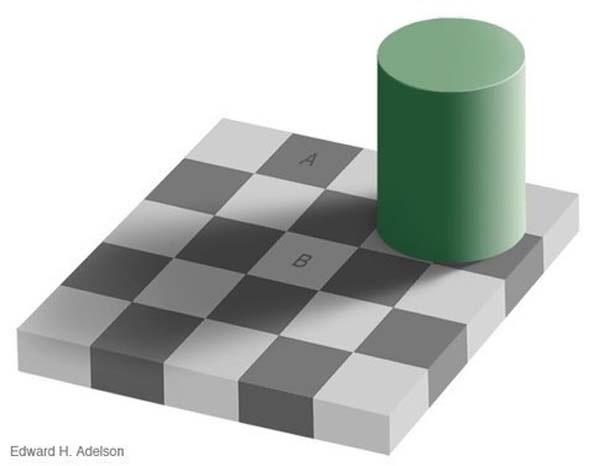 Stare at the dot: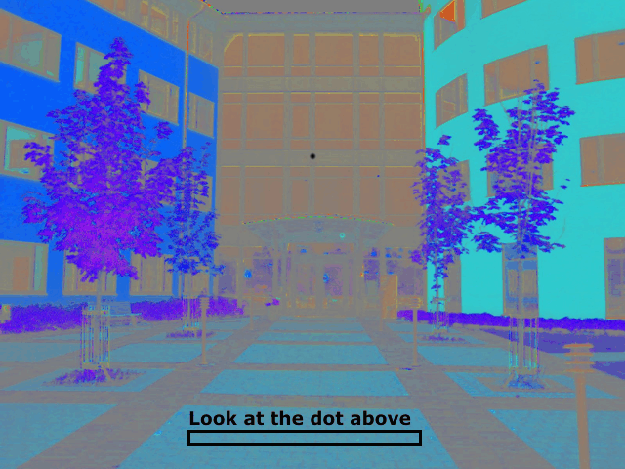 Blue and green spirals? Nope, they're exactly the same colour: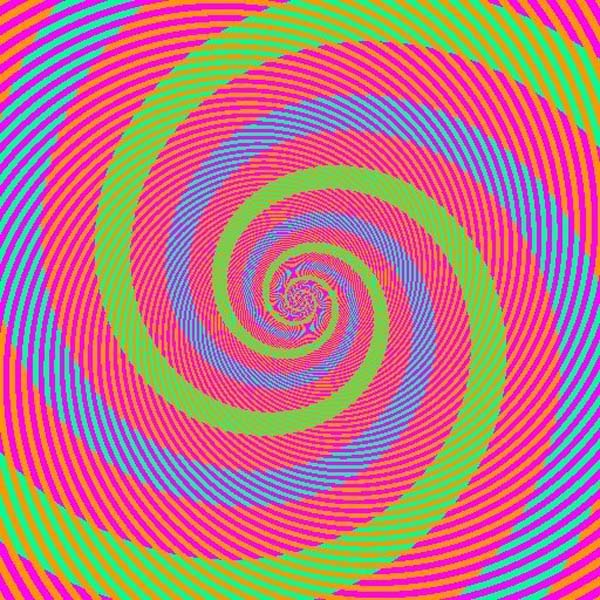 Stare at the coloured dots on this woman's nose for about 20 seconds, then look at the white 'Hello' letting and keep blinking: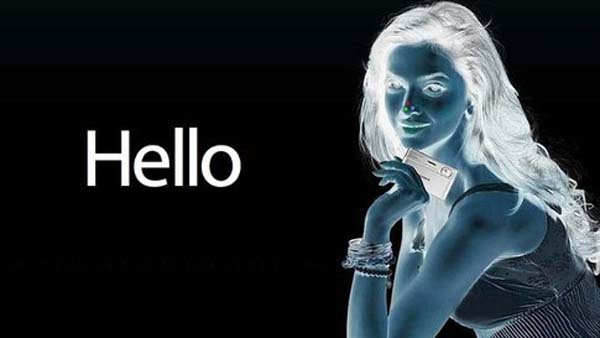 These two blocks are the same colour. Don't think so? Cover the line with your finger and see: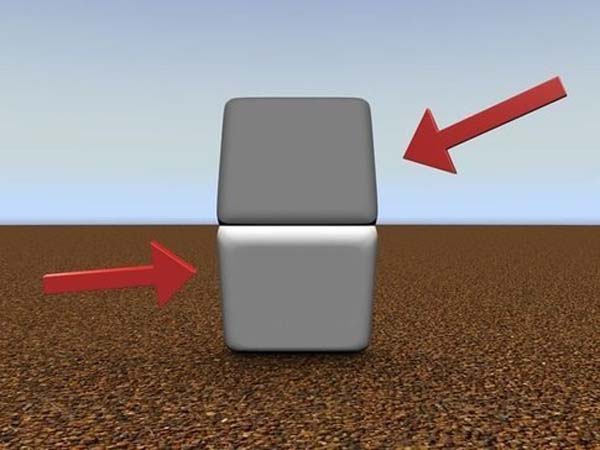 Try and focus on one dot – do you see the black dots appear?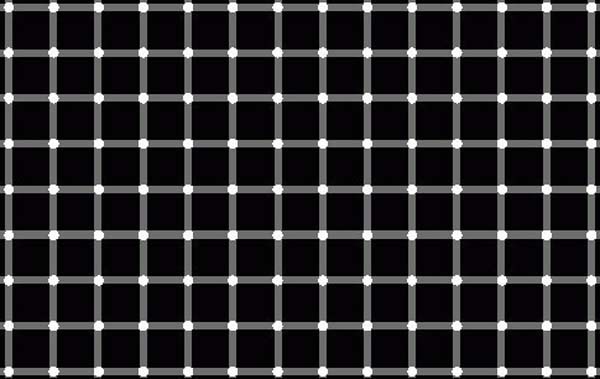 Stare and focus on one of these spirals:

These two sets of figures are the same colour:

Both these orange dots are the same size:

Focus on the yellow dots… and watch them disappear:

How many legs does this elephant have?

Those are real cars, right? Nope: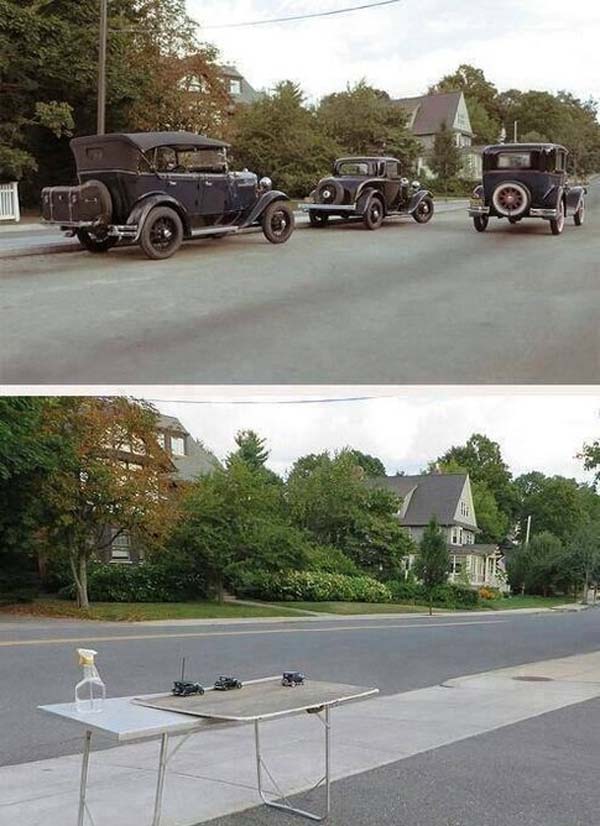 ☛ More Optical Illusions: 18 Photographs You Won't Believe Aren't Photoshopped