These days pretty much everything and anything gets turned into a Halloween costume – just look at this year's pregnant Kylie Jenner outfit, which came out literally days after her potential pregnancy was announced.
Images VIA
Even so, I'm surprised that the costume in this story had come out for a couple of reasons. 1) It's already a costume in itself and 2) it's not scary or Halloween related in an way.
Introducing the thong jean Halloween costume. We all heard about the ridiculous thong jeans that were revealed at fashion week and it didn't take long before everyone was ridiculing this pointless clothing item.
But Yandy.com decided to cash in on this phenomenon by turning it into a Halloween outfit.
For $60 they are selling, "a nude bodysuit with long sleeves, a high neckline, a sheer bodice with a geometric design, an open back panel, a cut back and tattered blue jeans with a thong cut back, open legs and ankle cuffs."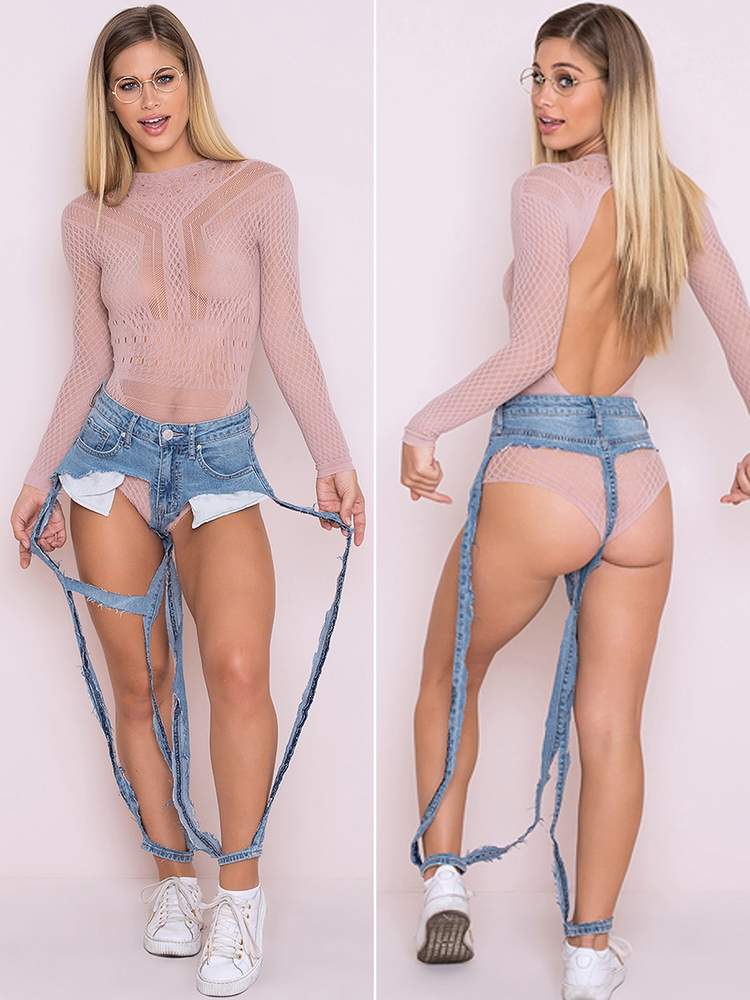 Would you wear the thong jeans Halloween costume? Maybe if you were a moron and had $60 to spend on something that you're only going to wear once. But I'm guessing you're not a moron and you don't have more money than sense.
Probably better to sack off the whole thing and get yourself down to Poundland – they've got some treats in store for this Halloween. Spooky.