The internet has been going crazy with the news that Kylie Jenner is pregnant over the last week, and whilst we're not overly bothered about that, we do think it's funny that somebody has already cashed in on the idea by releasing a Halloween costume celebrating the fact.
Images VIA 
Yandy have previous experience in coming out with dumb Halloween costumes mimicking huge public events, but this has to be the piece de resistance so far. Of course, it's not actually called the 'Pregnant Kylie Jenner Costume', but has a far more subtle name in 'Reality Star In The Making Costume'. Very astute.
Here's the description: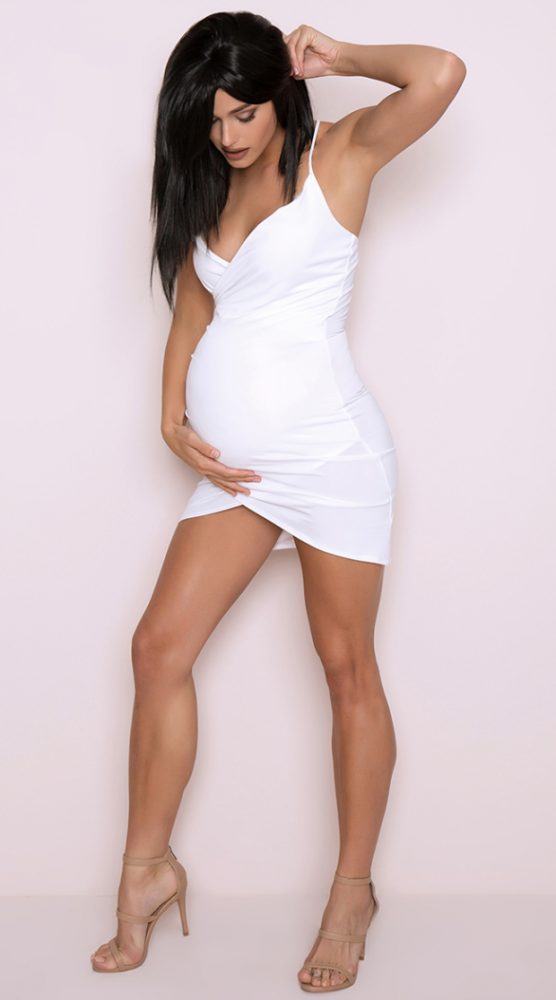 Boost your show's ratings in this exclusive Reality Star in the Making costume featuring a white dress with a V-neckline, criss-cross spaghetti straps, a ruched and wrapped bodice, and a faux pregnant belly with a tie back closure.
Great look. Disappointingly, the wig and the phone aren't included in the costume and it's just a white dress (which Kylie was recently wearing in one of her Instagram posts) with a baby bump, but I suppose that forms the basis of your outfit. Everyone owns a phone anyway so that's not too hard to get a hold of.
Unfortunately, the price might put you off a bit as they're retailing for $59.99 which is around £43.43. It's probably easier to just make it yourself when it costs that much, but I'm sure some idiots over in the States will be desperate to buy this and Yandy will probably make a killing on it.
For more Halloween costumes, check out the most offensive costume from last year. Ridiculous.