They say that you find love in the strangest places and there aren't many stranger than the story of 19 year old Gary who found love with 72 year old Almeda Hardwick after they met at Chuck-E Cheese. He proposed to her two weeks later and now they're happily married.
Images
VIA
Gary said this about their relationship:
The first thing that attracted me to Almeda was her beautiful, gorgeous blue eyes. And her personality.

She's always full of laughter and we just connected so well. The chemistry was great.

Everything about her has just captured my heart since day one.

I never feel as though I'm missing out on anything by being married to Almeda.

I'm really mature for my age, I do not fit into the young age bracket at all.

I've never been attracted to younger women. Even when I was 13 or 14, I've always had an attraction for older women and when I told my grandmother, who raised me, I didn't know how she would take it. But she accepted us.

A lot of people wait years to get married and everyone has different opinions on getting married quickly. But we knew we were in love, so I jumped on that.

The first time we made love was on our wedding night. It was an amazing experience. There was such a deep connection there. She's a wonderful lover.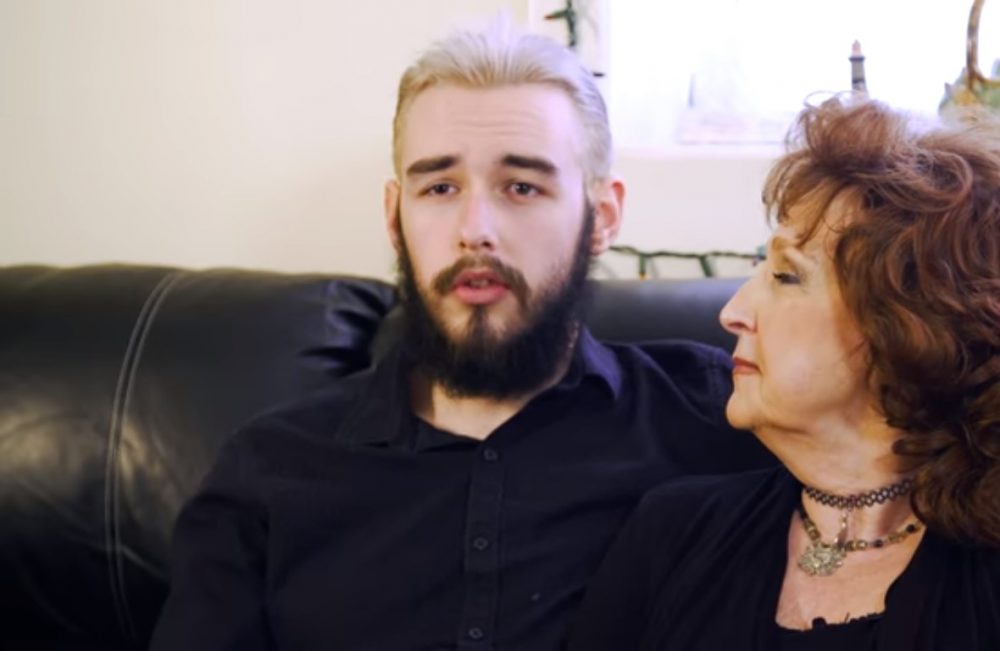 Hmmm. Maybe a bit too much information there eh Gary? I'm glad you're happy pal but keep it PG-13 eh?
Almeda seems to reciprocate his feelings too, saying the following:
If you love somebody, age is just a number.

I've now been happily married going on two years with my true soul mate.

We met at Chuck E Cheese, there was a birthday party there. I looked into his eyes and I just fell in love.

I knew he was the one I wanted to spend my life with. I was never intimidated by the age at all.
Wow. I wish it was that easy for all of us, but I suppose some people get all the luck.
Almeda's family though have mixed emotions about her new relationship though – her son hasn't spoken to her since they got together, but her grandson Aaron thinks it's cool, even though he's older than Gary. Apparently he once called him grandfather when he was drunk and thought it was really funny. Glad he can see the lol side of it because I'm not sure if I could.
Anyway, I suppose we shouldn't judge these guys for finding happiness, however weird it might be to us. Hope it continues for you all, although I do wonder why they feel the need to tell newspapers and TV shows about it, don't you?
For more of the same, check out this story about a woman who changed her name to Beautiful Existence and then married herself. Great.