Dildos often have a way of turning up where you least expect them to – be that flying around a Russian space conference or an old guy terrorising people on the subway with one – but this could be the oldest one we've encountered yet, and it's found in one of the weirdest locations too.
It was unearthed by archaeologists digging around an ancient toilet in Gdansk in Poland at an old school of swordsmanship. It looks like this and is eight inches long and made out of leather. It also seems to be covered in 250 year old poop that has sort of fossilised to it: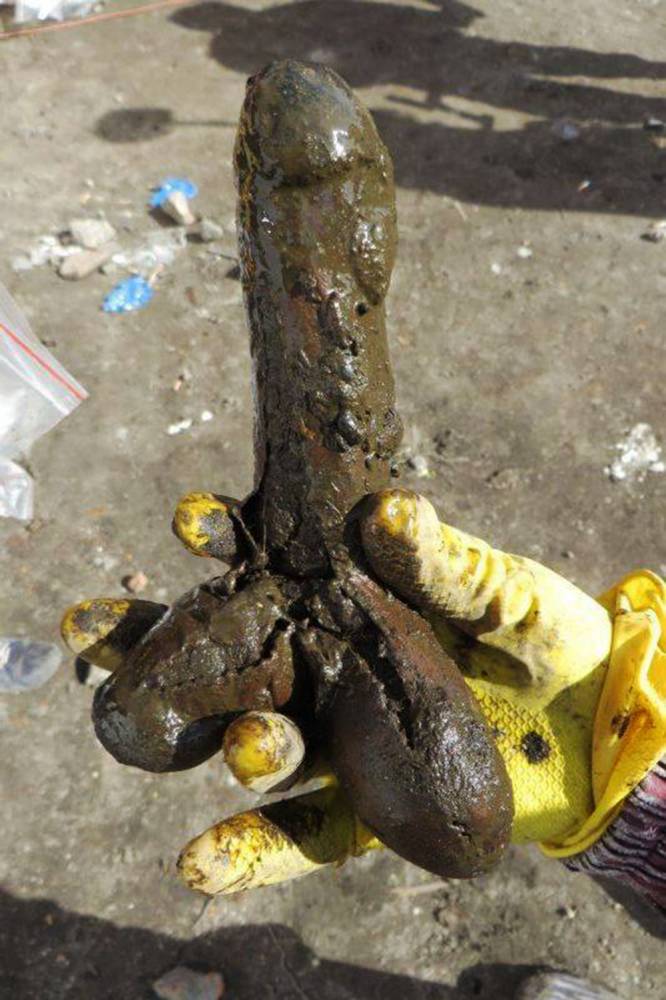 A spokesman for whoever was digging up the joint had the following to say about the discovery:
It was found in the latrine and dates back to the second half of the 18th century.

It is quite thick and rather large, made of leather and filled with bristles, and has a wooden tip that has preserved in excellent condition. It was probably dropped by someone in the toilet.

Whether that was by accident or on purpose is anyone's guess though.
I suspect the mystery of whether or not it was dropped in the toilet or placed there deliberately to prey on people's minds for years to come. The dildo itself was taken away for 'preservation work' and will no doubt be stuck in a sex museum of some sort somewhere, after a few cheeky goes on it from the staff of course.