Losing your virginity is a pretty nerve-wracking and stressful time as it is, but I think I would find it even more daunting if someone had paid me for the privilege of taking it.
Images VIA 
Fortunately that's no longer an option for me – and probably never was – but that's not the case for 18 year old 18 year old Kim, who is preparing to sell her virginity to the highest bidder so that she can buy a car and a flat. Kim was inspired by Romanian model Aleexandra Khefren, who recently sold hers for £2million to an unnamed Hong Kong businessman.
Kim is willing to travel anywhere in the world to loser her virginity as long as all expenses are cover – generous of her – and bidding starts at €100,000. Here's what she had to say about her decision: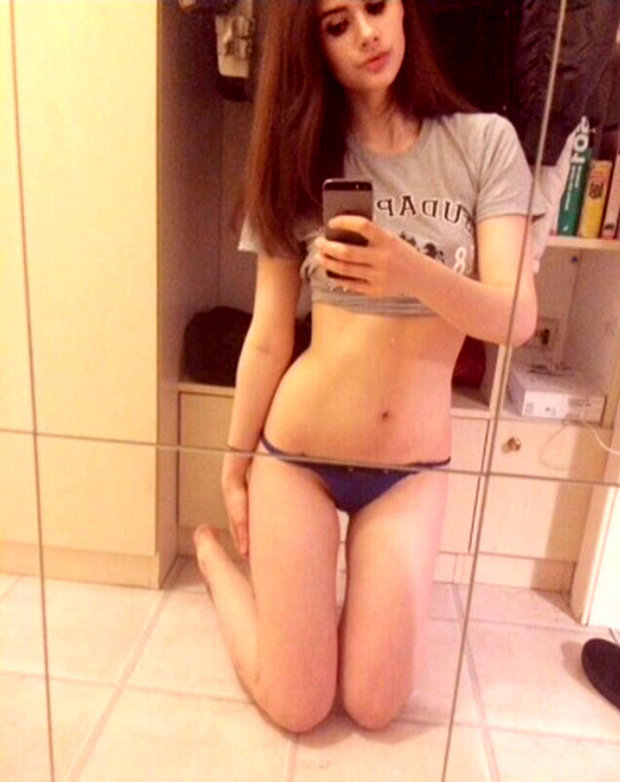 I would like to study in Germany or Vienna. With the money I can buy a flat, pay my tuition fees and afford a car.

So is it really worth more than 2.3 million euro to give my virginity to a man who might eventually leave me anyway? To be honest, I do not believe it.
I mean she's kinda got a point – it's probably not going to work out and it's going to be crap anyway so why not set yourself up for life from it? Sure, I guess it's not the 'sacred' way of losing it to someone you really care about, but it's 2017 so you might as well make a buck from it. Fair play to her.
Kim is planning to sell her virginity through Germany's most famous prostitution website Cinderella Escorts, which is apparently run by an obese man from Dortmund who still lives in his mother's basement. That fact only adds another layer to what is already a fairly depressing story.
For more virginity, check out this lifelong virgin who decided to legally marry Jesus Christ. That's another way to do it I suppose.