Canadian border officials have arrested a 30-year-old Sudanese man who spent the last six months attending Catholic Central High School while posing as a teenager.
Featured Image VIA
Jonathan Nicola, who is 6'9" and 202 pounds with a size 16 shoe, had been attending the school as a 17-year-old Grade 11 student and had become a well-known star on the senior boys' basketball team.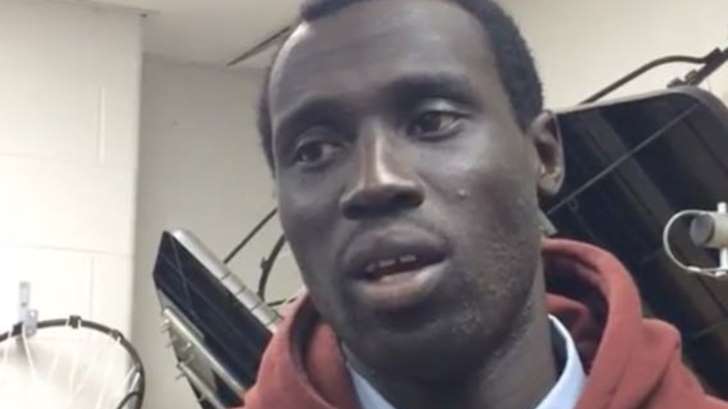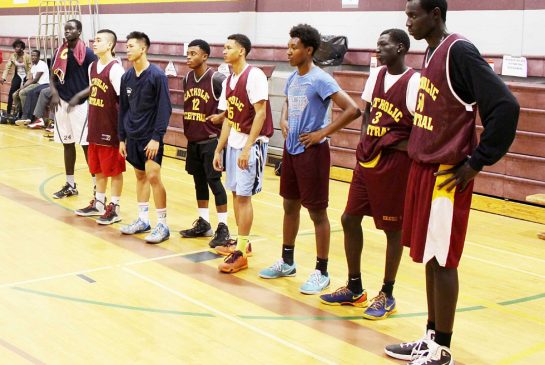 Images VIA
He was even living with the head coach through a programme which finds homes for foreign students.
Jonathan said he had left disease-ridden, war-torn South Sudan for a better life in Windsor.
Since he got found out, the school has faced criticism over initially failing to notice a grown man posing as a teenager.
https://www.youtube.com/watch?v=_WMAmKmY-zs
In fairness to the school, would you say Jonathan looks 30? Sure, he's humongous and has massive size 16 feet, but when you're living in a developed Western country and some dude shows up out of war-torn South Sudan I guess you kinda accept that he looks a bit older. Just saying I can understand how they didn't clock him right away – or maybe they did but just kept him around for a while because he was crushing it on the basketball court.
For the most insane ending to a basketball game you will ever see, click HERE.