I don't think it's possible to suffer a more crushing defeat than Burrillville High School did at their State Championship game against Chariho High School in Rhode Island the other day.
Featured Image VIA
The team hit what they thought was the game-winning point with one second to go on the clock, and instead of running down that one extra second some total moron decided to throw the ball in the air and start celebrating with his teammates. Meanwhile, the other team caught the loose ball and called a quick timeout, allowing them that one extra second to carry on playing.
All Burrillville had to do was make sure Chariho didn't hit a basket in the remaining one second. Easy, right?
Wrong:
Brutal. Just when you think you've 100% got the game won, something like that will happen to remind you that it's not over until the final whistle. I mean I can't believe this is the team who lost: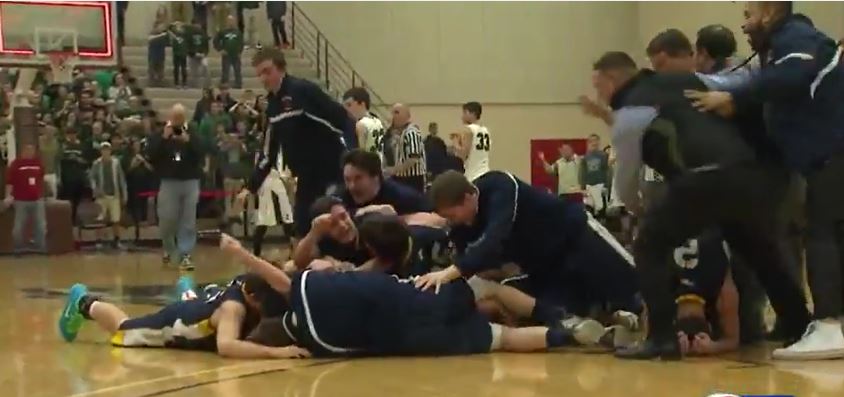 Image VIA
How do you even carry on living if you're that kid who threw the ball in the air? All he had to do was keep on dribbling or shoot for another basket or basically do anything except throw the ball back to the other team. Guarantee that decision will haunt him for the rest of his days.
To watch a man dunk through his legs as jumps over a girl in high heels standing on a chair – click HERE. Almost as unbelievable as it sounds.