Erandy Elizabeth Guttierez was properly vexed with her friend Anel Baez, also 16, after she discovered she'd uploaded unflattering pictures of her onto Facebook and tagged her in them, and after ordering her to take the pics down, assured her that she would "bury" her "by the end of the year":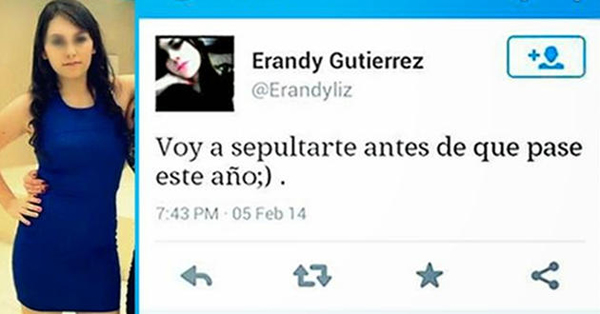 She told Anel over Twitter: "It may seem that I am very calm, but in my head I have killed you at least three times."
Anel thought this was proper banter, like. Just Elizabeth being her usual jokey, dead-pan humoured self. Except this time Elizabeth was being 100% serious. She was probably surprised then when Anel invited her over to her house in Guamuchil, Mexico to hang out as usual, and took the opportunity to exact revenge as promised.
According to police reports, Elizabeth asked to use the bathroom but instead went into the kitchen, grabbed a knife and stabbed her best friend 65 times. She tried to clean the blood from her clothes and the weapon but was unsuccessful and was eventually arrested following the funeral, where she pretended to grieve alongside everyone else.
Guess some people simply do not fuck around when it comes to Facebook.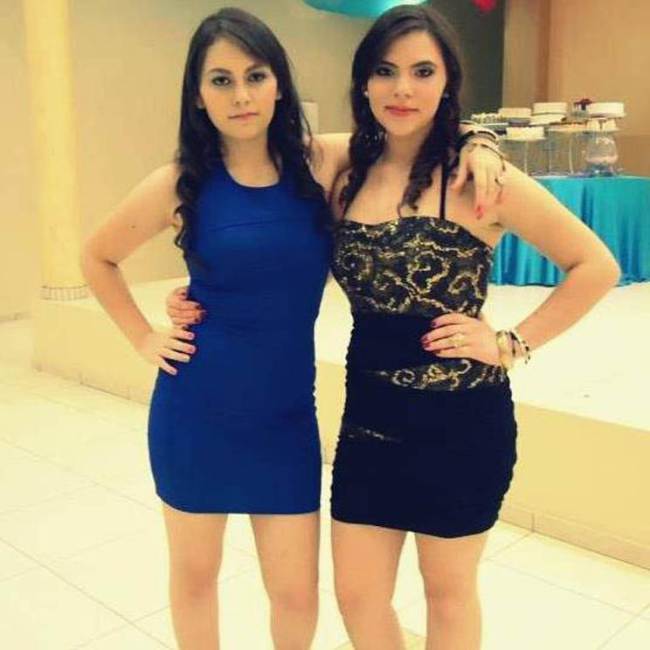 ☛ Read Next: The 8 Worst Types Of Facebook Statuses