I've got a bit of a thing about statues this week, lord only knows why? I'm sure it will pass. One thing I've noticed during my spate of obsession is that statues are present in pretty much every culture of the world, it seems all humans are impressed by big things, and if those big things are weird into the bargain then it's win win.
☛ Next: PHOTOS: Top 5 Tallest Statues In The World
There's plenty of weird pictures around, but paintings are kept inside rooms, inside buildings away from the public. Statues are right out there among the throngs on a daily basis. It's a big public shout out for the state of the arts.
So I had a look and found as many bewildering, befuddling and beguiling statues as I could, and this is what I found. We'll start with a statue of a man being attacked by zombie babies…
1) The Baby Fighter: Oslo, Norway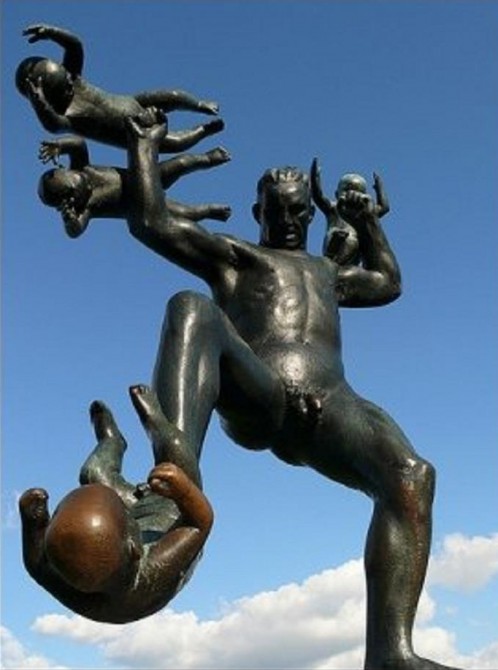 Yeah, I've got no idea what's going on either. I'm assuming that they're zombie children trying to consume a man who is desperately kicking them away, but on the other hand it could just be a depiction of a horrific super glue accident. This piece is one of many odd statues in the sprawling and well manicured Frogner Park in Oslo, but I think it's the oddest out of the bunch.