No one likes getting fired (unless you're planning on becoming a doley for a while). It's a bad feeling and the worst of it is, you have to find a new job which completely sucks because that means interviews. Job interviews are probably the worst thing in the world, not just because they're nerve-wracking, but because you have to suck someones balls about a job you don't even really want. It's a horrible but unavoidable process.
At least the journalists for Patch can face the music together. You may not have heard of Patch, they're a kind of news and information site in America. You type in your ZIP code and they give you info about activities, schools, weather blah, blah, blah in your area.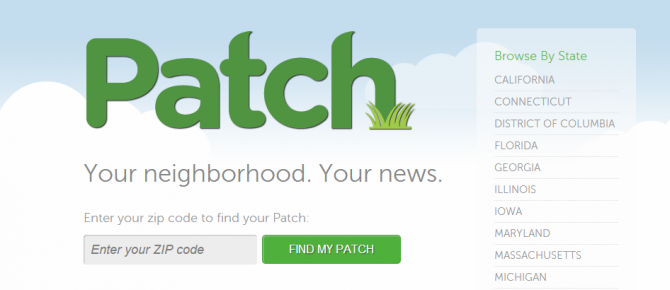 Patch has been running for years, but never very successfully. There were massive staff lay offs last August and they were recently bought out by Hale Global. Hale Global bought the company from Aol, Patch is estimated to have cost Aol between $200 million and $300 million to run. Oops.
The end was nigh but no one expected a mass cull like the one below. Hundreds of journalists were called onto a conference call and simultaneously relieved of their positions.
It's pretty depressing really. The call was brought to light by Jim Romenesko this morning, listen to the call in full on the next page.
☛ Next Up: The Most Ridiculous Business Card In The History Of The World