It's well known that vegans can be some of the most annoying and pigheadish – see what I did there – people on the planet and hardly do themselves or their cause any favours, and this has been illustrated once again by their reaction to one of their own returning to eat fish.
Featured Image VIA
You might not have realised this, but Steve-O from Jackass has gone the complete opposite way to Bam Margera and is now 100% sober and running triathlons all the time whilst also following a vegan diet for the past ten years. However, he let slip in December that he had started eating fish again and had reverted to a pescatarian and obviously the vegan community were less than happy about this, seeking to troll him at every opportunity on his Instagram, so much so that he was forced to make a statement addressing the new situation: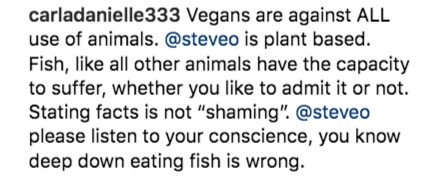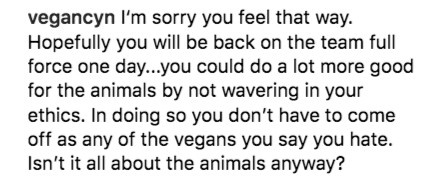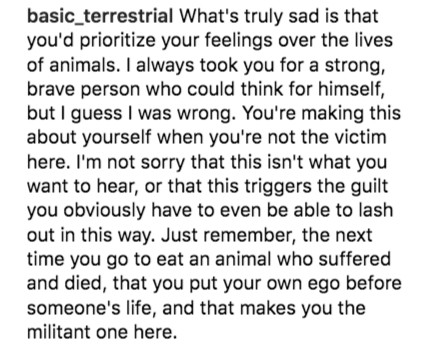 After receiving even more negative comments from vegans, he eventually decided to reply to one of them that was actually a bit nicer to him about it all: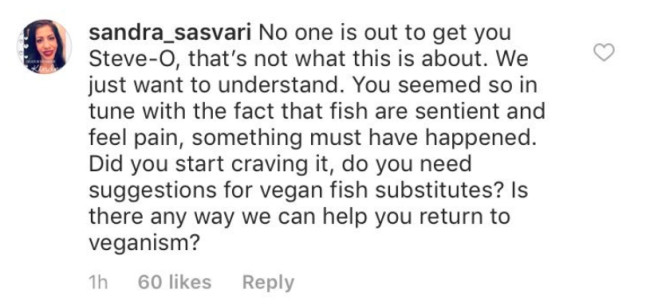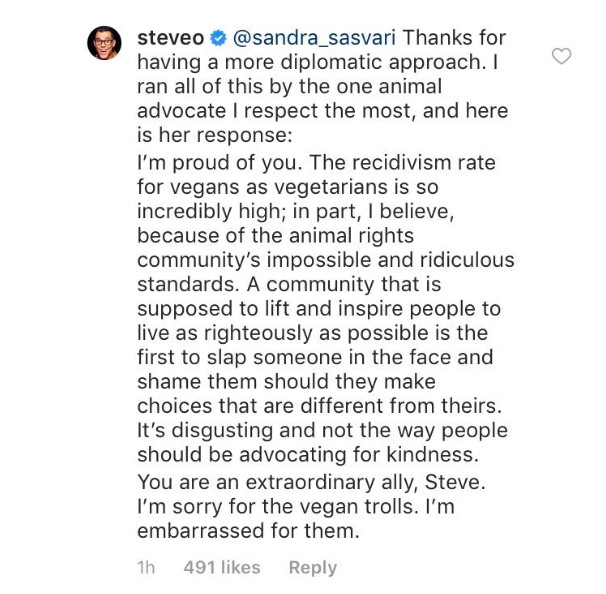 I mean there you go – if one of the most respected animal advocates is out there saying that then why can't the rest of them just chill out and stop being pricks to everyone? Would definitely help the movement progress in the way they want it to rather than being held back with this snotty attitude problem. I mean the guy's world famous and followed a vegan diet for ten years and just started eating fish a , give him a goddamned break. Think about it.
For more Steve-O, check him out completely destroying his ear in a stunt gone wrong. Ouch.