Outrage was sparked by the recent sentencing of the star Stanford swimmer who sexually assaulted an unconscious woman at a party in 2015. Everyone's super pissed that Brock Turner, 20, only received 6 months in prison with a year's probation despite the fact that he raped the defenceless woman who had passed out at a frat party.
Featured Image VIA
Turner originally faced 14 years in prison and the prosecutors asked for 6 so quite rightly there has been widespread fury due to his light sentence. However, his dad has caused even more of an uproar by stating that this was too harsh on his son for only '20 minutes of action'. Absolutely brutal. Dan Turner submitted a letter to the court arguing that his son shouldn't receive jail time full stop. He wrote:
That is a steep price to pay for 20 minutes of action out of his 20 plus years of life.

He will never be his happy go lucky self with that easy going personality and welcoming smile.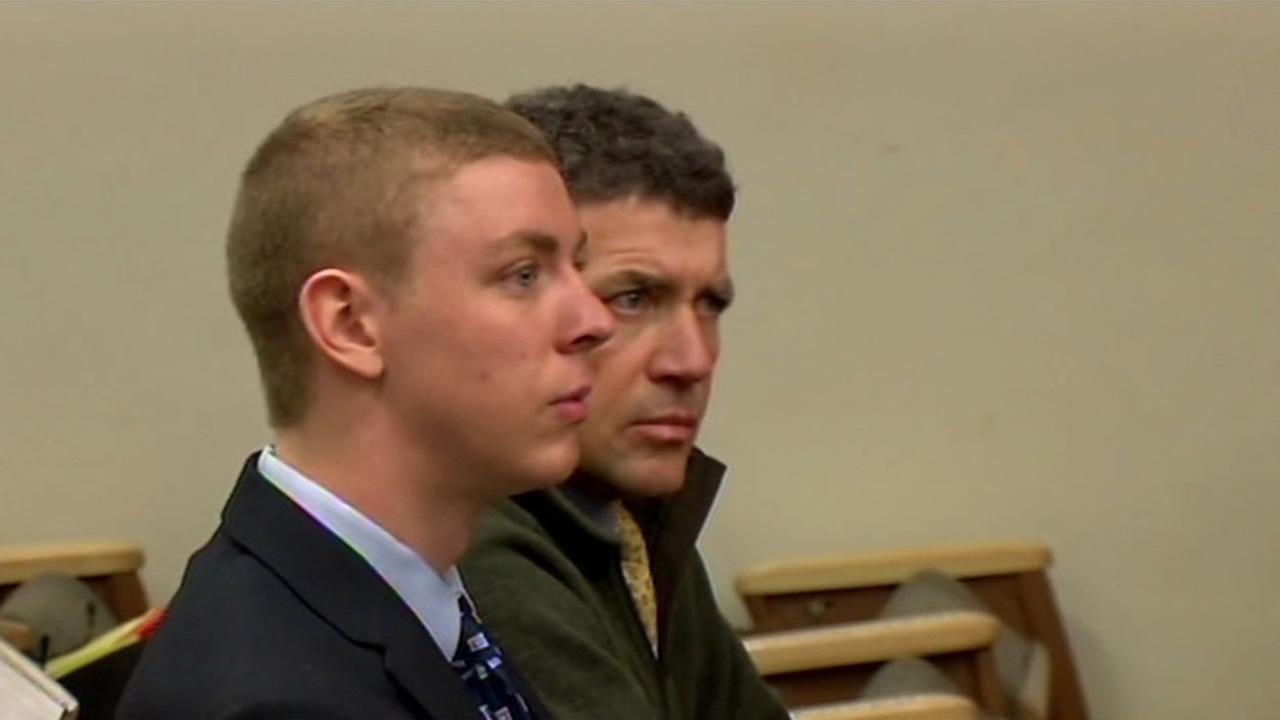 Yeah, and did he take a second to think about how that girl's life is going to be affected after the attack? Critics have since slammed the letter as "oblivious," "tone-deaf" and "impossibly offensive." In contrast, the victim's letter to court has been described as emotive and moving. She wrote:
You don't know me, but you've been inside me, and that's why we're here today.

I made silly faces, let my guard down, and drank liquor too fast not factoring in that my tolerance had significantly lowered since college.

The next thing I remember I was in a gurney in a hallway. I had dried blood and bandages on the backs of my hands and elbow. I thought maybe I had fallen and was in an admin office on campus. I was very calm and wondering where my sister was. A deputy explained I had been assaulted.

I still remained calm, assured he was speaking to the wrong person. I knew no one at this party. When I was finally allowed to use the restroom, I pulled down the hospital pants they had given me, went to pull down my underwear, and felt nothing.

I wanted to take off my body like a jacket and leave it at the hospital with everything else.

You have been convicted of violating me with malicious intent, and all you can admit to is consuming alcohol. Do not talk about the sad way your life was upturned because alcohol made you do bad things.
Very powerful stuff and hearing about her traumatic experience only adds to how insulting and shocking Turner's dad's choice of phrasing was. '20 minutes of action' is a completely ignorant way to describe sexual assault no matter what the circumstances.
It's safe to say that alcohol definitely played a part in this whole terrible incident – to read more about why alcohol sucks balls, click HERE.