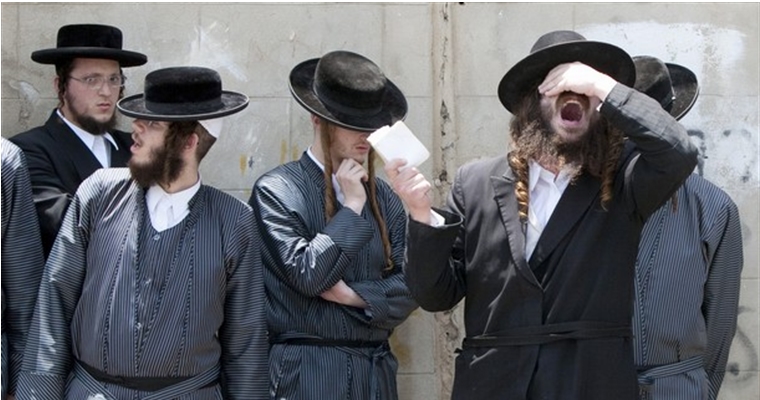 Some religions are quite easy to follow, like Buddhism for instance. All you have to do is chill out and be nice to everything so that you don't come back as a tic on a buffalo's johnson. On the other hand some religions are very tricky indeed to follow and require you to either do tricky things or don't do things that you normally would do. Orthodox Judaism is one of these religions. There is a sprawling plethora of 'dont's' to abide by.
Some of their Sabbath rules aren't too much of a beef, like – don't do any work. Fine, you don't have to tell me twice. Also you mustn't light a fire on a Sabbath – I probably wasn't going to anyway, so no worries there. It gets more challenging when the rules state that you shouldn't do any carrying, erasing, knotting or winnowing. I mean, I carry stuff quite a bit and I don't even know what winnowing is? So as you can see, from just this snap shot, Judaism is pretty solid to follow.
Fortunately, inventors are on hand to get you round some of the more annoying rules on a Sabbath. There's a Toronto based company called Kosher Innovations that have a whole range of short cuts around some of the more annoying no nos.
☛ Read Next: Hey Hipster, Why Are You Wearing A Bindi?
Kosherlamp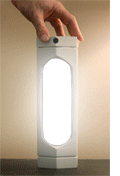 You aren't allowed to switch anything on. Now that really is a ball ache in the modern world. Lights being an obvious one. So they invented the Kosherlamp. Basically it's a screen that goes round the light so you simply leave it on the night before and cover it up so that on the Sabbath you can slide the cover and "Holy Moley" you light without switching! Genius. They also have a special Kosher Fridg-eez gadget that goes over the light switch in a fridge door so that you don't inadvertently switch the fridge light on when you're looking for snacks. Handy.
Shabbos Toothbrush and Toothwash.
What can be wrong with doing your toothy pegs? God likes clean teeth, no? Well, get this, apparently you can actually break FOUR rules just by cleaning the ivory.
1) Squeezing liquid out of a solid in which it was absorbed is prohibited…. yup, told you they were tricky. So the luxury rubber bristles on the Shabbos Toothbrush don't suck up water, unlike toothbrush bristles which do take on water and when pushed against the teeth squeeze out liquid. Tut.
2) You can't cause yourself to bleed, once again the luxury rubber bristles are good and soft on your gums.
3) "Spreading a cream or ointment onto an object used as an applicator to the body is prohibited" – this is where the Shabbos Toothwash really comes in to it's own. Because it is a concentrated liquid, it is not classed as a cream or ointment – you're in the clear!
4) I'll just quote this one coz I can't quite get my brain round it: "If a regular activity involves something that one may not do on Shabbos, that activity will be classified as a "weekday activity"" – basically, you need to use a different toothbrush than the one you use during the week, so this one is your special Sabbath brush basically.
☛ Read Next: Indian Clothes Shop Called "Hitler"
Shabbos Bathroom Tissue

This one's real nice and simple. You can't tear anything on the Sabbath so perforated bog roll is right out. But worry ye not! Shabbos Bathroom Tissue is in seperate sheets. You may be thinking… normal tissues already use this separate sheet method. Correct, but do they come in a handy box that fits to your normal loo paper holder? No they don't do they. Do tissues clog up your septic tank? Yes they do. Next question.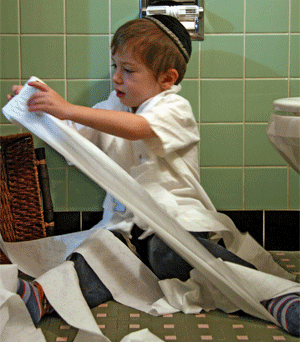 Another invention I came across along the Jewish trail was the Shabbat Elevator which goes up and down constantly and stops at every floor so that the occupier doesn't have to press any buttons (that's against the rules you see).
☛ Read Next: Where Is The Foreskin Of Jesus?
And lastly the Halachically Certified Scooters for the mobility impaired. Basically, if you're not allowed to operate any machinery or press any buttons, but you are disabled and need an electric wheel chair you were effectively housebound on the Sabbath. But worry no more, the inventors have cracked it! Here's how it works if you're interested.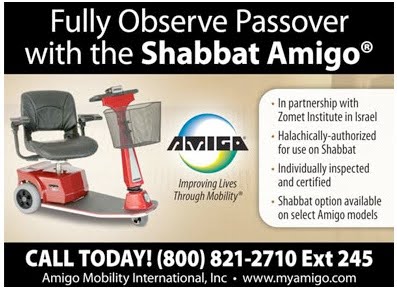 Follow me @timboynewtron