The son of celebrity chef Marco Pierre White has been on a bit of a tangent since he left the 'Celebrity Big Brother' house last summer.
Images VIA
He's been spotted hooking up with prostitutes, smoking crack and generally having a very public meltdown. And now it looks like he has officially hit rock bottom after he was spotted passed out on a park bench after necking a bottle of vodka. That's not cool. The pictures show him drinking an entire bottle of straight Absolute vodka while another depicts him lying across the park bench with the empty bottle beside him.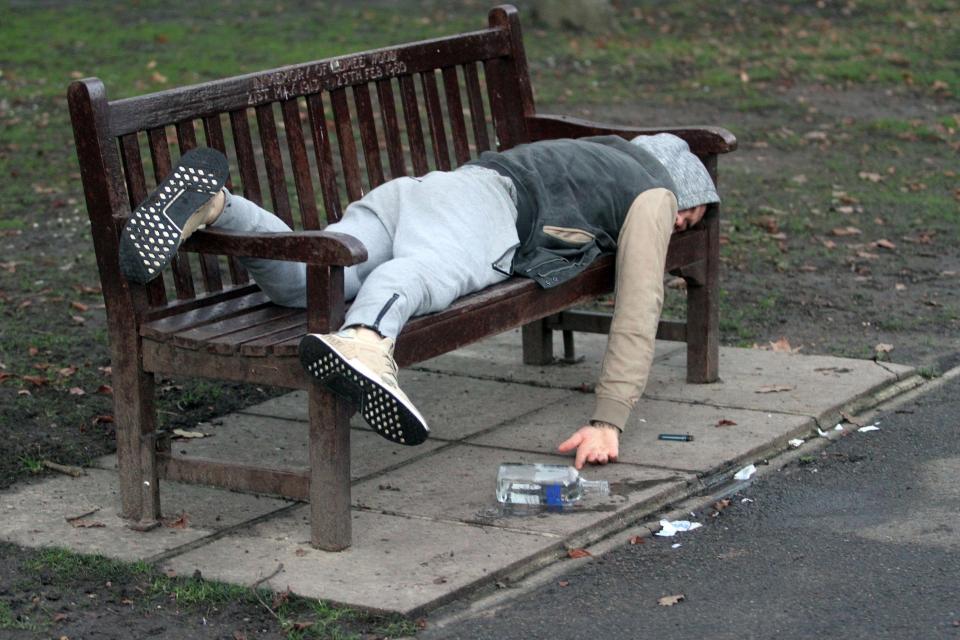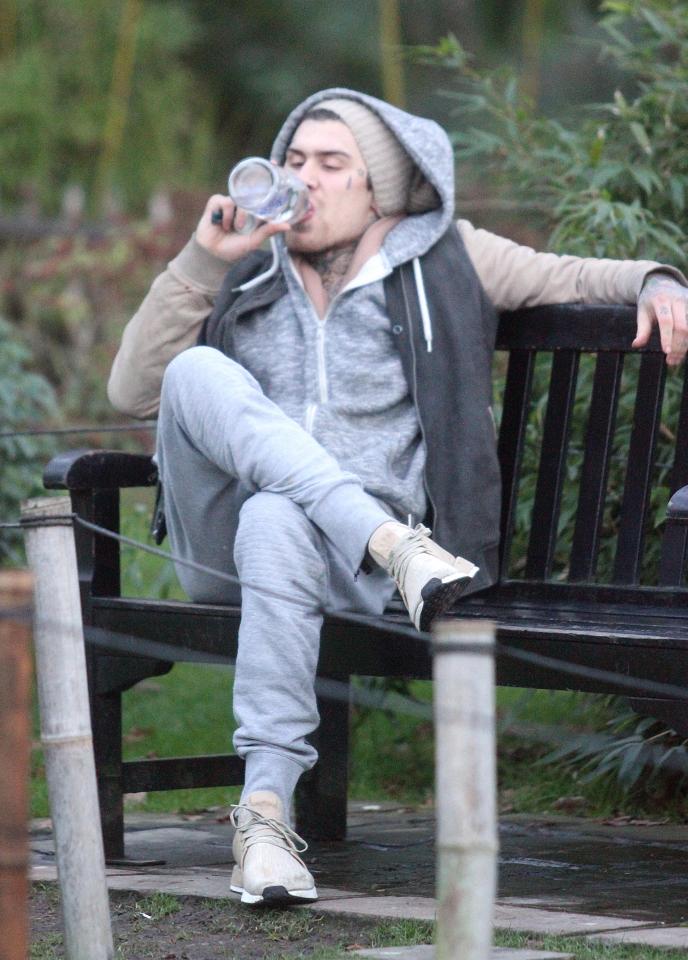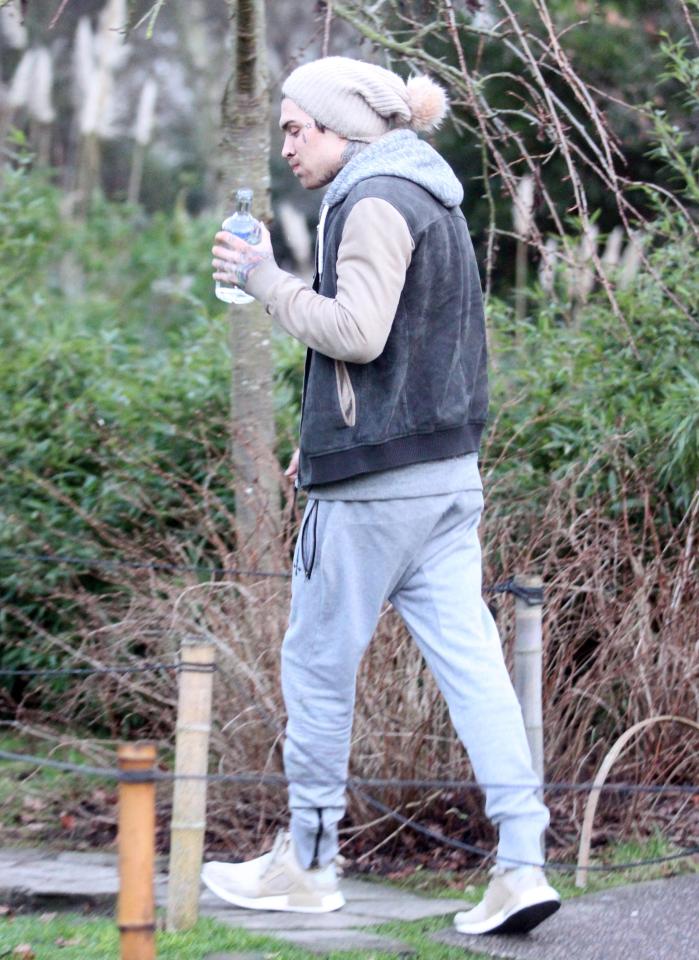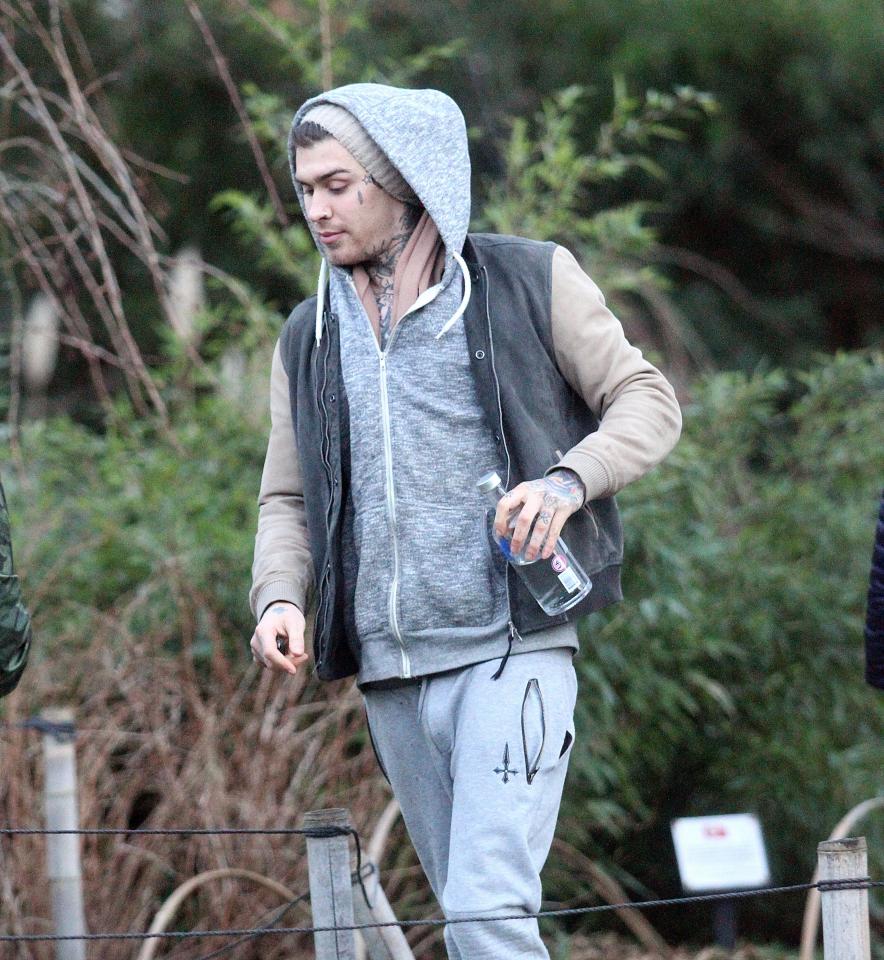 This dude might've acted like a complete tool on TV, but I don't think anyone deserves to suffer like this. The guy is only 22 years old. Some people are probably going to argue that he's only drinking in public for attention, but even so, it's a tragic sight. Hopefully this guy sorts his act out soon because if he doesn't he's going to unfortunately end up like Paul Gascoigne.