When I was a kid, Jammie Dodgers definitely used to be one of my favourite biscuits – they were just so sticky and delicious. I don't really eat them so much now, but the memory still remains so I can understand why the guys in this story wanted to steal £20,000 worth of them.
Featured Image VIA 
The five man gang consisted of Paul Price, 35, Keiron Price, 28, Aaron Walsh, 25, Stephen Burrows, 36, and Anthony Edgerton, 35, and are all pictured below. They rocked up to the Jammie Dodger factory in South Wales and told the security guard that they were DHL deliverymen. Once inside, they then proceeded to swap their empty trailer for one that was full of biscuits. They then rocked on out of there.
Unfortunately for them though, they got busted and are all going to get jailed for periods between 12 and 44 months. Judge Jonathon Furness QC said the following: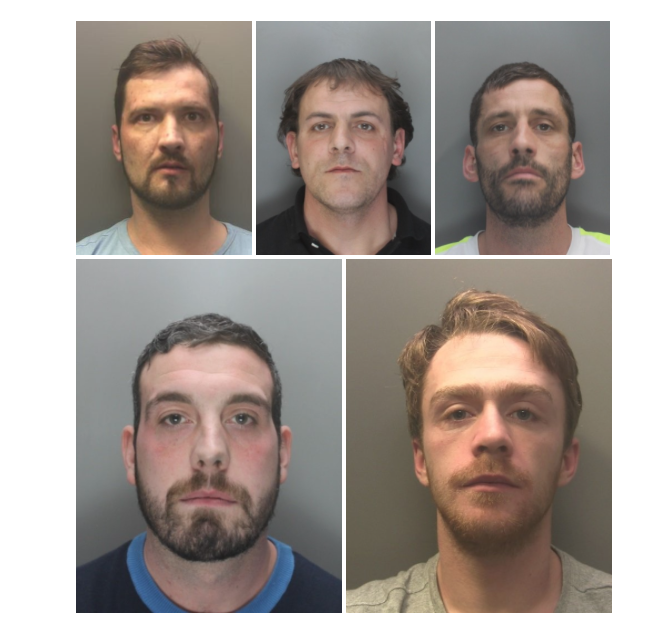 A convoy of vehicles came down to Cwmbran and gained entry to Burtons biscuit factory.

There was a good quantity of biscuits taken.

There was a significant amount of planning with a series of thefts involving the cloning of number plates so it would not be known these vehicles were stolen.
Bizarrely, despite the men being arrested, the Jammie Dodgers themselves have never been recovered. What the hell did they end up doing with them? I assume they stole them all with the idea of selling them, but who would want to buy Jammie Dodgers en mass? I suppose they could sell them wholesale to small shops or something, but it seems like a lot of effort to go to in order to not make much money.
Totally weird crime if you ask me, unless they stole all the Jammie Dodgers for their own personal consumption? It's possible.
For more weird crimes, check out these weird unsolved Japanese murders.