A Utah businessman by the name of Baron Brooks said he was shocked to see a full-page ad in the newspaper inviting candidates to interview to be his wife.
Featured Image VIA
The 48-year-old broker quickly figured out who was behind the $900 ad, which listed criteria such as his age, height and political view: his dad.
My father did this without my consent. I can't even describe to you how embarrassing and ridiculous this is.
He says he's infuriated with his father but also doesn't want to hurt his feelings, so will allow his 78-year-old dad to proceed with interviewing women who meet the specifications.
And then I'll have words with my father separately. Who knows, it can't hurt. Who the hell knows? What am I supposed to do? He already did it.
He refused to answer any more questions until after the interview process was over and he'd had words with this dad.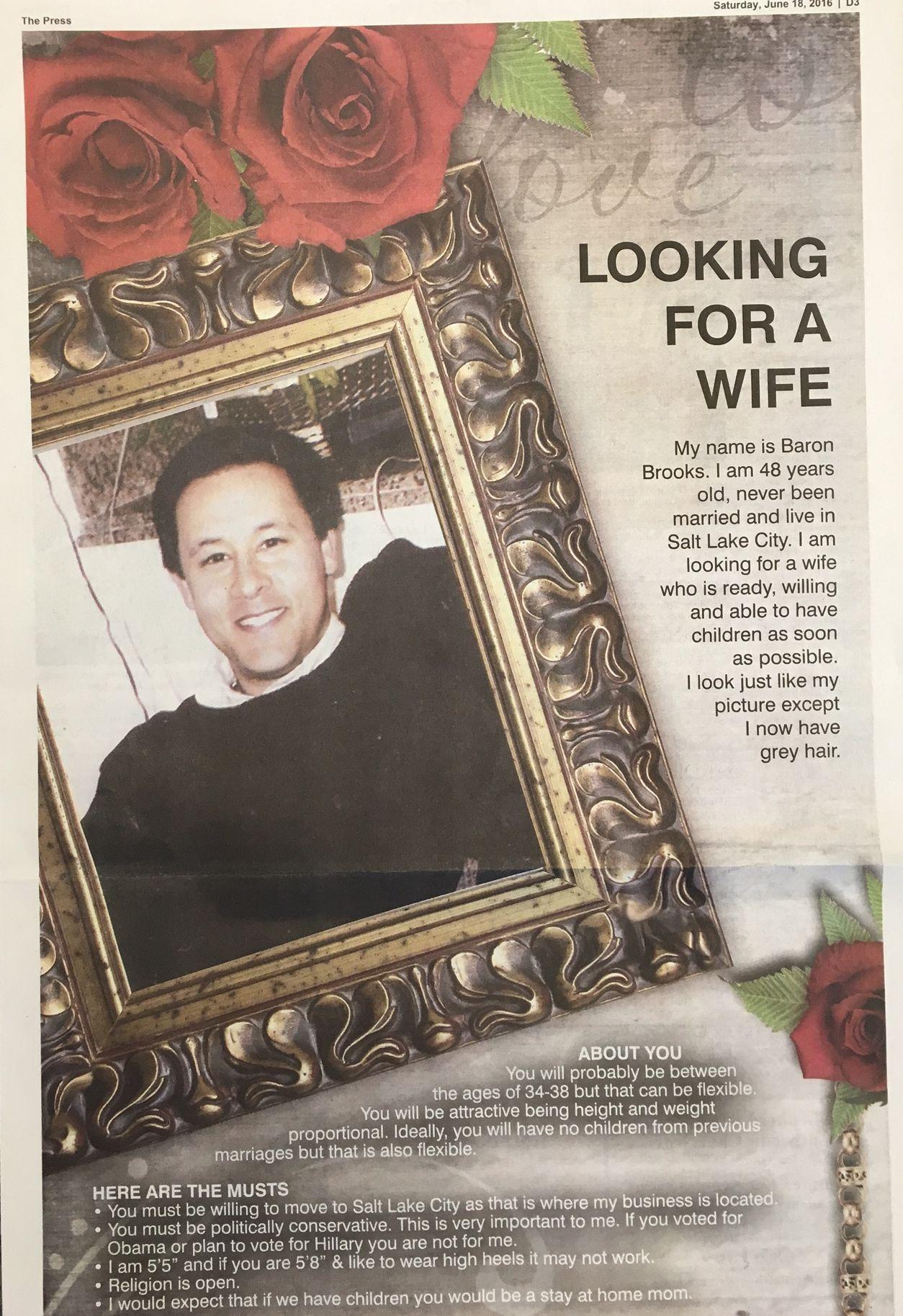 Blimey, not exactly the most grateful son in the world is he? Of course it is embarrassing to have your mum and dad getting involved in your business like that when you're 48 years old, but at the same time – look at Baron's bio in the advert.
He's 5'5", his hair's going grey, and of course he's not getting any younger. Unless he's making millions as a broker I'd say why not let dad have a go at playing Cupid. Like he says, who knows what can happen. He won't necessarily have to die alone if pops pulls this one off.
Worst comes to worst, he could always marry himself.