A glamor model and lap dancer was left with badly burnt and blistered skin after using a sunbed for 32 minutes in just one day.
Featured Image VIA
30-year-old Zaynab Alkhatib paid for two tanning sessions at Savannah High Tech Tanning Shop in Manchester last Wednesday.
She spent 20 minutes on the bed, then had a break and returned 8 hours later and spent another 12 minutes on the same bed. Here's how that turned out for her: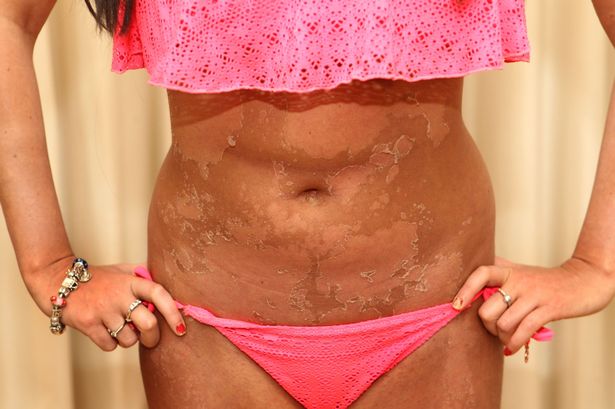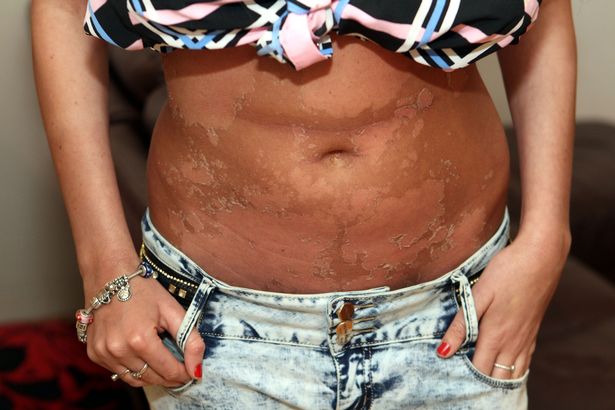 Because she hasn't got a brain of her own, Zaynab is trying to blame staff at the tanning shop who should have wanred her against using the sunbeds for such a long period of time. In fairness, they should have warned her or even stopped her. At the same time though — you're a 30 year old woman, rub your two brain cells together and get a clue.
Zaynab says she has missed out on lucractive modelling work because of the incident:
I'm worried that other people might get burnt as well.

I went on at about 12 and then at about 8.45pm. They let me do more minutes than you are meant to.

They let me do 20 minutes and then I went back the same day and they let me do more.

The session was about 20 minutes, but the most you're supposed to do is about 12 minutes.

All my friends thought someone had hit me I was so red. And my belly is all blistered.

I still can't work now. I was supposed to do a shoot this week and I haven't been able to. I have just been stinging and lying in bed.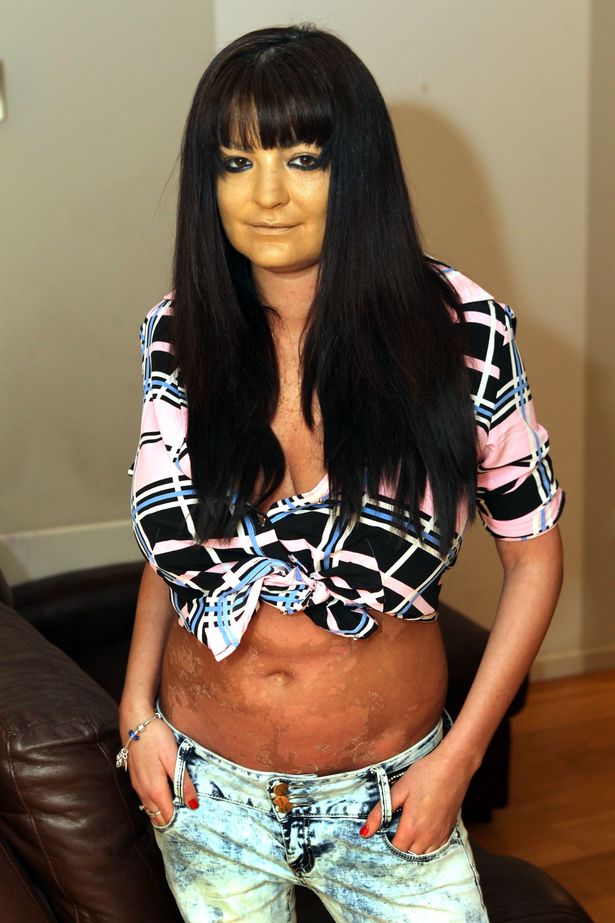 Images VIA
If you've made it this far in life without finding out, it's important to remember that prolonged exposure to UV rays increases the risk of developing malignant melanoma — the most serious form of cancer. Probably not a bad idea to heed that warning. Hopefully having her whole body blistered and burnt is the worst that Zaynab has to contend with.
If you need more of a warning than that – this young lady's skin cancer selfie should do it (NSFL).